6 Great Tools for Testing your Responsive Web Designs and Templates
Are you wondering whether your website design is responsive or not?
Responsive designs ultimately help to enhance the user experience irrespective of the devices they use to visit your site. Just use any of these tools to figure out how your website looks on other devices.
Checkout 6 tools for testing your responsive web designs and templates.
Responsivator is truly a great tool for testing your responsive web designs. It supports testing templates on iPhone, iPad, androids, kindle, and so on. All you have to do is copy-paste your website URL then you can see how it looks on different devices. Furthermore, it also shows your site on portrait and landscape mode.
Am I Responsive tool skillfully checks the responsiveness of your website. It is a very simple use as all you have to do is drop your link. It shows the true representation of how your site will look on various screen sizes. If you only want to check how a page is displayed in desktop, mobile, laptop, etc then this tool is best for you. This tool is absolutly free and easy to use.
BrowserStack is one of the popular tools made especially for developers. It includes a wide range of screen sizes and devices such as iPhone 8, Samsung Galaxy S8, Google Pixel, and Nexus 7. The entire responsive testing process is also very easy and quick.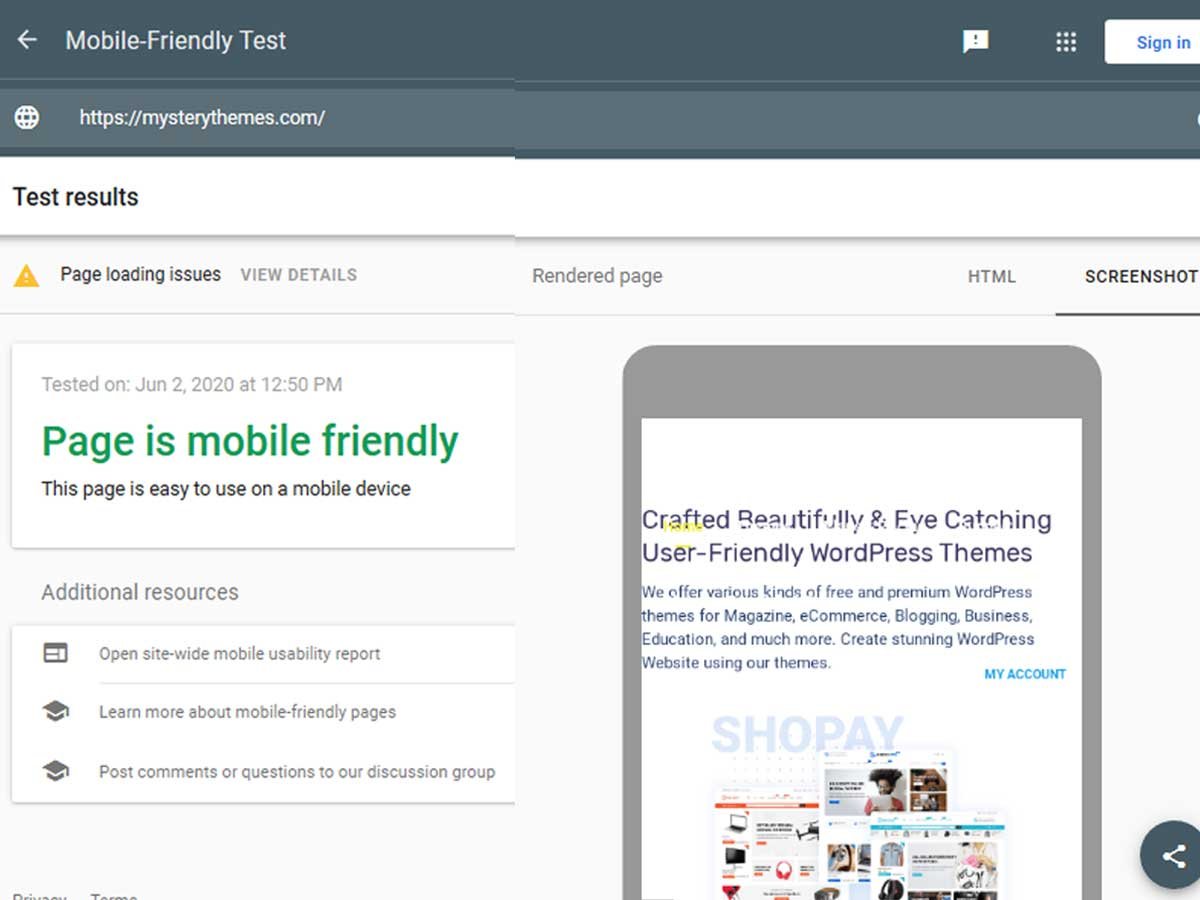 Google Mobile Friendly Test is a great tool introduced by Google itself. If you want to test whether your website design to pass Google's standards or not then this tool is for you. Just paste the URL and see how your page looks on mobile devices. It also points out if your site is not rendering well on mobile or slowing down so that you can fix the issue.
ScreenFly is another free tool to test your responsive website design. It lets you get a clear view of your website on various websites at once. You can also add custom screen size, rotate the screen, scroll and test responsiveness. Furthermore, it supports devices like smartphones, desktops, tablets, androids, and even televisions.
Wrapping UP
To wrap up, these are 6 great tools for testing your responsive designs and templates. You can easily test the responsiveness of your website with anyone of the above tools. Hopefully, you find this article helpful.
Which tool did you like the most? Write down in the comment section below:
Other Related Articles: