Photography Layout
Theme contains a creative section which is suitable for a photography website. You can easily develop the website in live customizer and give your site perfect look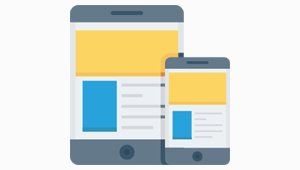 Responsive Design
Theme is fully responsive and optimized for all mobile devices such as iPad, iPhone, Android and Windows Phone and other.
Highly Customizable
All our themes have dozens of Theme Options to get the most out of them. You won't need to touch a code to create a website you have always wanted.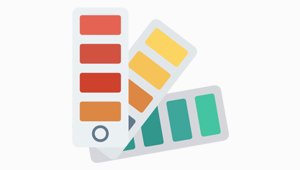 Unlimited Color Option
Our theme have primary color option which helps you to change the color you desire and give a site a better look and feel
Quality Code
Our themes are clean coded and well formatted, allowing easy customization.We strictly follow WordPress Theme review guidelines and security standards.
Build in Customizer
Cool Customizer tool allows you to customize the theme completely with a live preview and build an awesome website quickly.
Plugin Compatible
This Theme support most of the popular plugin that helps you to extend the features of your site to next level and helps you to complete your site.
Awesome Support
We provide top-notch theme support to configure our theme. If you get any problem setting up the theme or using any features, don't be afraid, we've got your back
Features
Fotogenic
Fotogenic Pro
Archive Pages Layouts
2
3
Bottom Footer Layouts
1
2
= 1.0.7 = 5th August
    * Added skip links for content.
    * Updated scripts for Prettyphoto and msonry in gallery page.
    * fotogenic.pot file update.
    * Display admin message according to TRT guideline.

= 1.0.6 = 12th July
    * Added scripts for masonry layout in the gallery page.
    * Added scripts for Prettyphoto in the gallery page.
    * fotogenic.pot file update.

= 1.0.5 =
    * Archive page code change for post content display.
    * Text field added for portfolio subtitle in customizer.
    * Template file added for single post content display.
    * fotogenic.pot file update.

= 1.0.4 =
    * Added Sticky Sidebar in archive page and all other inner pages.

= 1.0.3 =
    * Added new customizer option for hero section scroll icon.
    * Update Hero section video skip time.
    * Added new post count customizer option for testimonial and blog section.

= 1.0.2 =
    * Added Theme Upsell button in customizer section.
    * Added theme about page.

= 1.0.1 =
    * Screenshot changed.
    * Removed holiday tag.

= 1.0.0 =
    * Submit theme on wordpress.org trac.
Theme Description
Free Creative Photography WordPress Theme 2019
Fotogenic is a Free WordPress Theme crafted for your blog or photography collection. It has a unique, modern, light and clean design which will make your website look awesome. It is completely built on Customizer which allows you to customize most of the theme settings easily with live previews. This theme comes with other exciting features that allow you to customize the theme easily without coding knowledge.