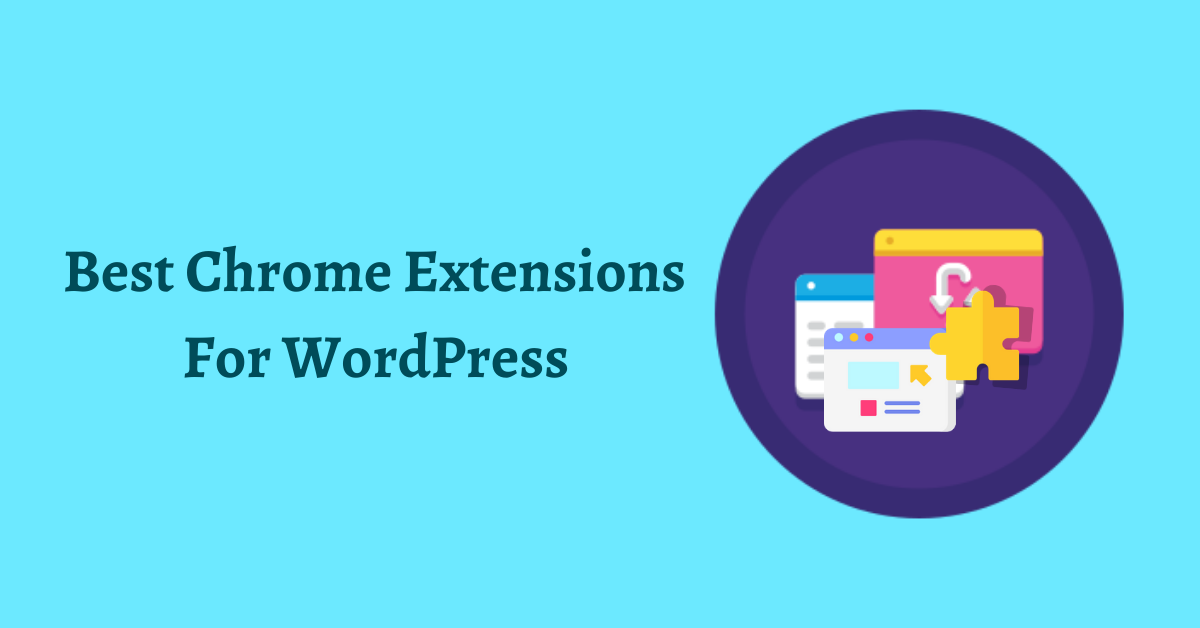 6 Best Chrome Extensions for WordPress
best chrome extensions for WordPress
Do you want to try a few chrome add ons for WordPress?
Chrome is a leading desktop browser and it comes with many useful extensions. If you're building a WordPress website then, these extensions can help you to increase efficiency and save a lot of time.
Here I have collected a list of the best chrome extensions for WordPress to boost productivity.
If you have been using WordPress theme for a long time then you must have used browser inspect tool. With this best chrome WordPress extension, you can directly edit CSS file of theme through inspect tool. The CSS changes you make are instantly saved in theme stylesheet. It helps you save a lot of time and hassle. However, it only works with style.css file of the activated theme.
WordPress theme detector is one of the most essential browser ads on for your website. It is totally free and super easy to use. It allows you to detect various themes without any difficulty. You can see theme activated and live on the action before buying it. In addition to it, you can also find out all activated plugins used by that WordPress website.
WP Site is another best chrome extensions for WordPress. It stores information about your sites and lets you manage it. It allows you to easily switch between sites without going through the whole login process. If you operate multiple WordPress sites then this extension is exactly what you need. Using this extension, you can go to the dashboard, theme editor, pages and also edit it.
Version Check for WordPress is a simple chrome extension that allows you to easily find WordPress version. Once you have installed it, you can see the WordPress version of the site you visit. With this extension, you can also see if the website version is outdated or not.
Publish to WordPress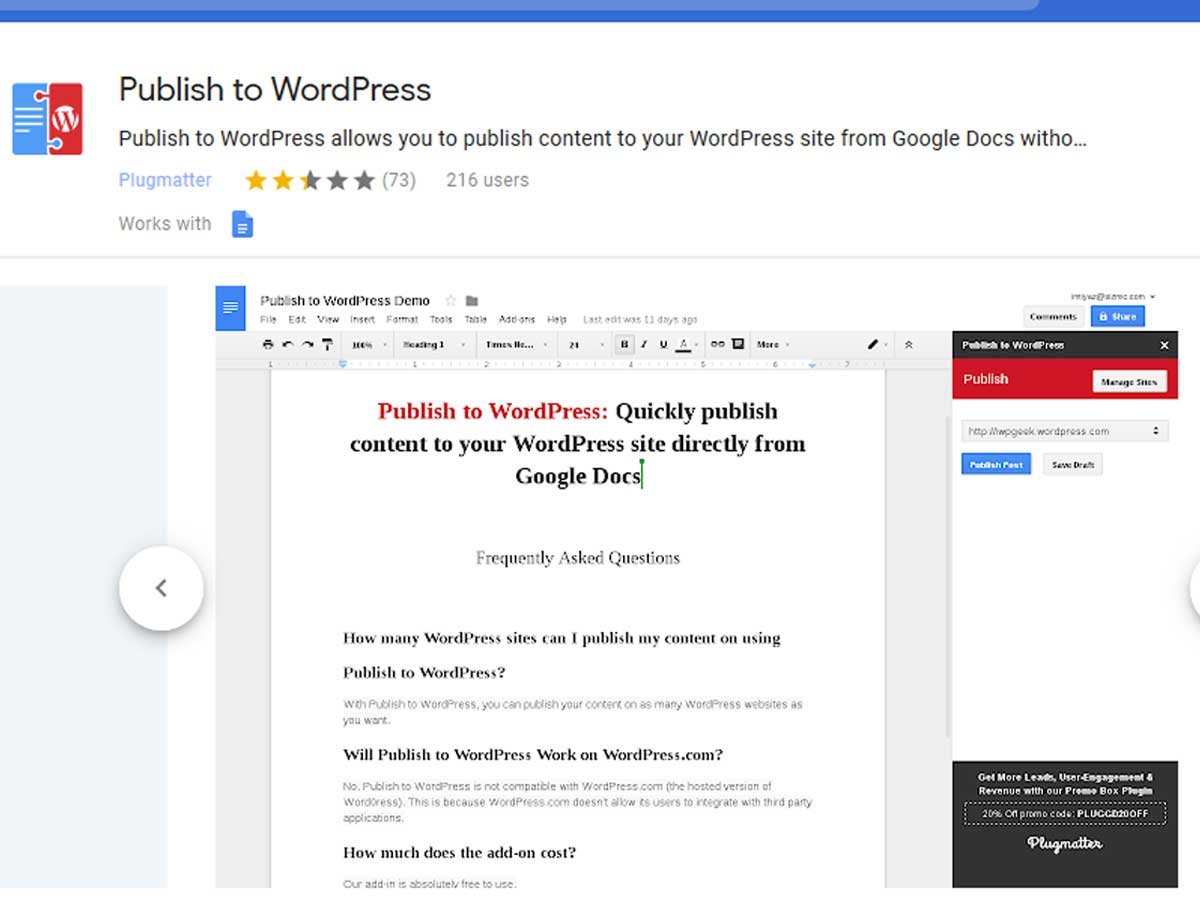 Publish to WordPress allows you to directly publish content into your WordPress website from google doc. It comes handy when you want to publish content easily without having to log in to WordPress dashboard. It allows you to post blogs with all images and formating directly from google doc. You can also save a draft and schedule the post.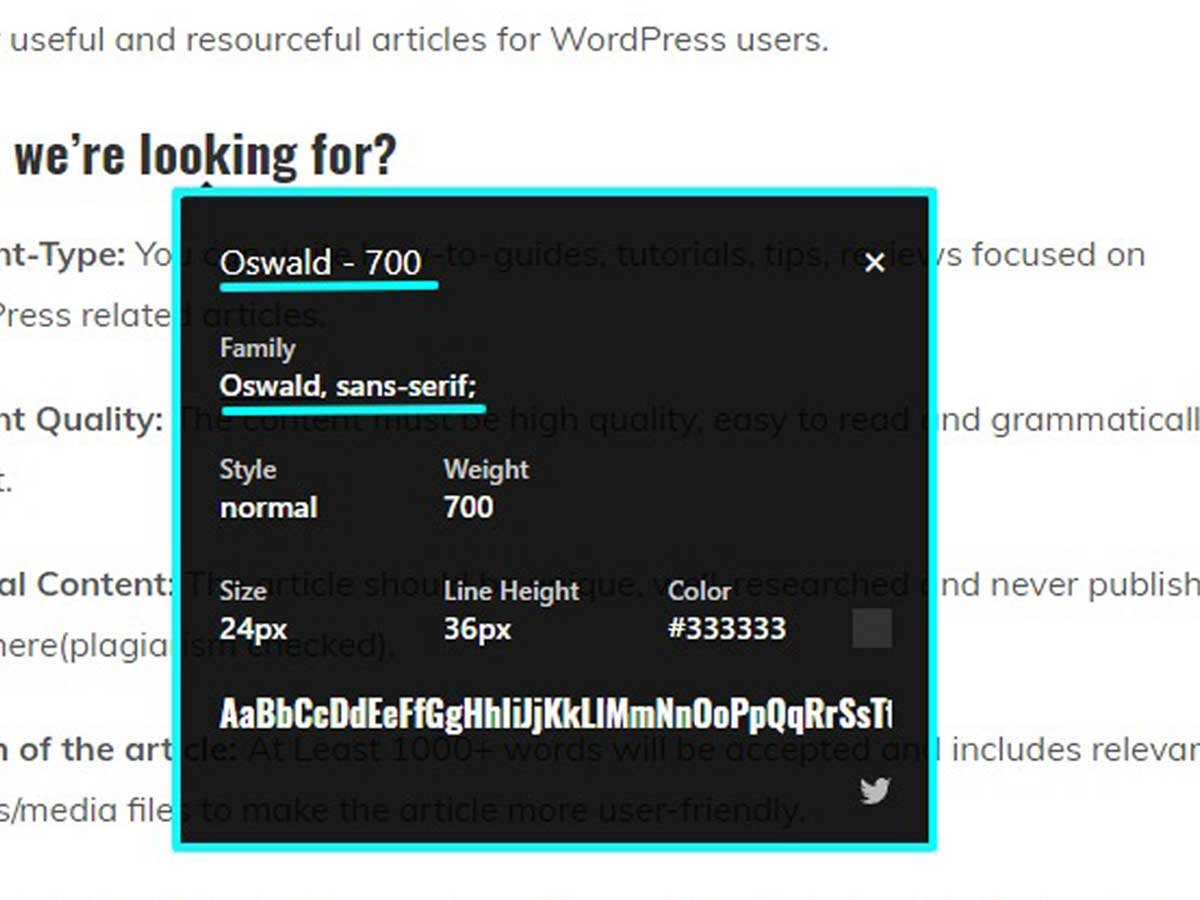 Do you ever wonder which fonts are your competitors using? What Font helps you easily figure out which font is being used on any website. All you have to do is hover over the text and you'll get the font name. It also offers information related to support services for google font API and another premium service.
Wrapping Up
Wrapping Up, these are the best chrome extensions for WordPress. Now go and give it a try! Hopefully, you find it helpful. You can also follow us on Facebook and Twitter.
Which extension are you planning to use? Write us down on the comment section below:
You might also like to read the following informative articles: