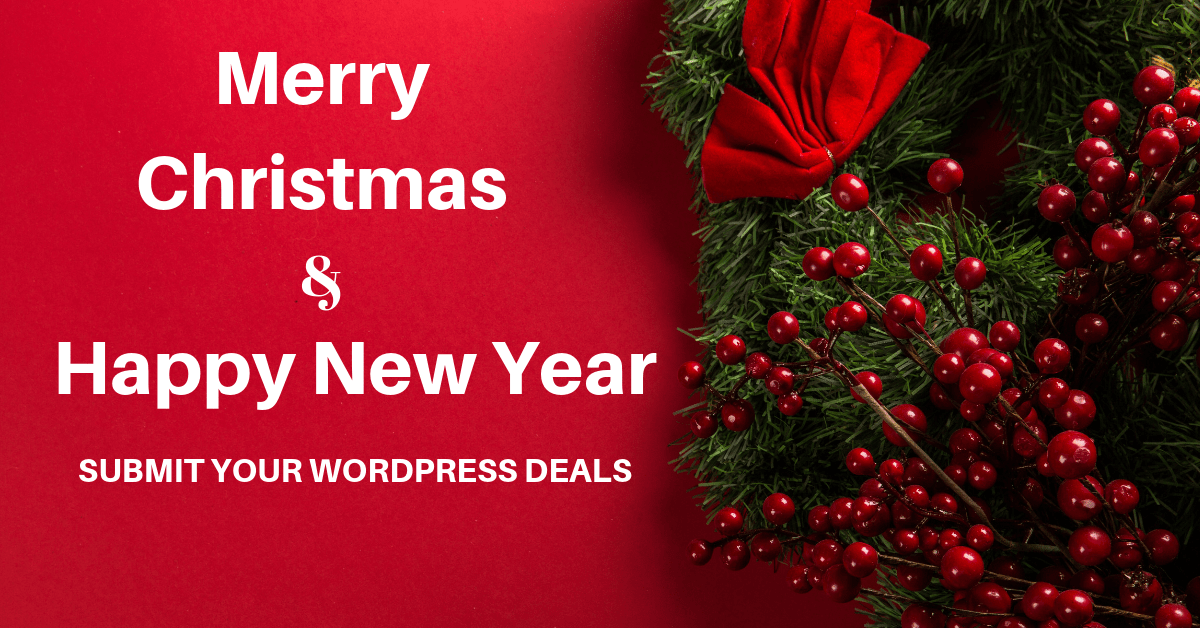 WordPress Christmas & New Year Deals/Offers (2020 – 2021) – Submit Your Deals
Merry Christmas and Happy New Year in Advance!!
At the successful end of Best Black Friday WordPress deals, we are ready to celebrate the festival of lights and Joy with you. If you weren't able to grab the WordPress stuff on Black Friday, this may be the best time to make up for that.
Like every year WordPress companies are offering big deals including WordPress themes, WordPress plugins, and WordPress hosting. So, this Christmas and New Year 2020-2021, we have prepared the exclusive list of WordPress deals and offers for you:
If you are offering any WordPress deals and offers on this Christmas and New Year 2020 – 2021, don't forget to submit your deals on our post.
Why Submit Us Your Christmas and New Year Deals and Offers?
If you have deals or offers for Christmas and New Year, the main target is to have more audience and users to reach you and the same goes for us. If you submit your deals, we will list your offer on our blog listing which you get more traffic and unique visitors to your website. So Hurry up and submit your deals/offers on:
WordPress Themes
WordPress Plugins
Hosting
Submit Your Deals!
Fill up the full information as required in the form to submit your WordPress deals and offers: