EDD Compatible
Free E-commerce WordPress Theme - EDigital is compatible with EDD (easy Digital Download) plugin, which is specially for digital market or store.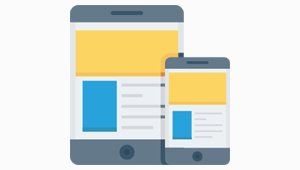 Responsive Design
Theme is fully responsive and optimized for all mobile devices such as iPad, iPhone, Android and Windows Phone and other.
Highly Customizable
All our themes have dozens of Theme Options to get the most out of them. You won't need to touch a code to create a website you have always wanted.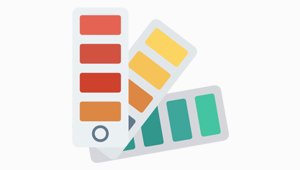 Skin Color Option
Our theme have Skincolor option which helps you to change the color from available option and give a site a better look and feel
Quality Code
Our themes are clean coded and well formatted, allowing easy customization.We strictly follow WordPress Theme review guidelines and security standards.
Build in Customizer
Cool Customizer tool allows you to customize the theme completely with a live preview and build an awesome website quickly.
Awesome Support
We provide top-notch theme support to configure our theme. If you get any problem setting up the theme or using any features, don't be afraid, we've got your back
Features
EDigital Market Free
EDigital Pro
WooCommerce Plugin Compatible
Easy Digital Download Plugin Compatible
= 1.1.5 =
    * Fixed some escaping in various files.
    * Fixed some design tweak.

= 1.1.4 =
    * Fixed some minor css and functional bugs.
    * Added some information in the theme about page.

= 1.1.3 =
    * Fixed the Premium theme link in the customizer.

= 1.1.2 =
    * Fixed textarea sanitize at widget field.
    * Fixed article header at archive pages.

= 1.1.1 =
    * Changed screenshot.
    * Fixed escaping in widgets.

= 1.1.0 =
    * Compatible with WPML and Polylang plugins.
    * Fixed minor bugs at customizer classes.

= 1.0.9 =
    * Added TGM to get recommended plugin easily.
    * Fixed minor bugs.
    
= 1.0.8 =
    * Fixed gallery layout on a single post.
    * Added function to reduce white space on inline CSS.
    * Fixed some minor bugs.
    * Updated .pot file.

= 1.0.7 =
    * Added pro theme link in customizer and add a new page for about theme.
    * Added some CSS about the gallery
    * Fixed minor bugs.
    
= 1.0.6 =
    * Added new widget EDigital: Latest Products.
    * Some widget layouts are modified in design.
    * Added options in customizer for footer section.
    * Fixed some bugs on functions as well on design.
    * Fixed responsive bugs.

= 1.0.5 =
    * Fixed listed issue by admin reviewer
    
= 1.0.4 =
    * Fixed issue 
 
= 1.0.3 =
    * Fixed some design issue.
    * Fixed theme container at the homepage.
    * Added license of images used in screenshot.

= 1.0.2 =
    * Fixed all issue listed by reviewer
 
= 1.0.1 =
    * Added some widget area
    * Fixed design of widgets

= 1.0 - May 12 2015 =
    * Initial release
Theme Description
EDigital Market is a child theme of EDigital Multipurpose theme mainly designed for Easy Digital Downloads Plugin. This theme allows you to sell digital products utilizing very popular Easy Digital Downloads plugin, you can sell anything digital including items such as stock photos, plugins, softwares, audio files , videos, music, digital art such as icons, templates, themes, or photos etc.You can also use this theme as a business or blogging theme.