Magazine Layout
Theme contain 11+ widgets which is suitable for magazine layout. You can easily move the magazine widget to your desired location and give your site perfect magazine look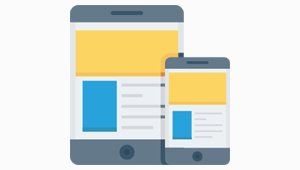 Responsive Design
Theme is fully responsive and optimized for all mobile devices such as iPad, iPhone, Android and Windows Phone and other.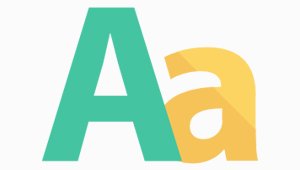 Typography
Our pro theme contain typography option which gives you access to change the font size, font weight of title tag and paragraphs.
Highly Customizable
All our themes have dozens of Theme Options to get the most out of them. You won't need to touch a code to create a website you have always wanted.
Quality Code
Our themes are clean coded and well formatted, allowing easy customization. We strictly follow WordPress Theme review guidelines and security standards.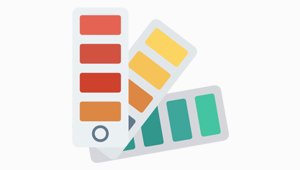 Color Option
Our theme have primary color option which helps you to change the color you desire and give a site a better look and feel
Awesome Support
We provide top-notch theme support to configure our theme. If you get any problem setting up the theme or using any features, don't be afraid, we've got your back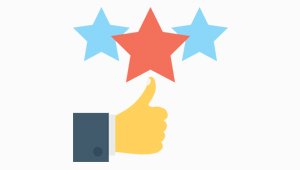 Post Review
We provide review system for each posts which helps to create or build powerful magazine site.
Pre Loader
Pro Theme contain Pre-loader features which can be used to show the loader at the time of loading process of your site.
Multiple Header Layouts
This theme also contain multiple header layouts to give your site different looks.You can simply change your header layout through customizer.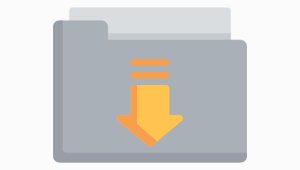 Demo Import
Pro Theme contain demo import option that will import demo for you and you can easily customize your site by changing text, image and colors.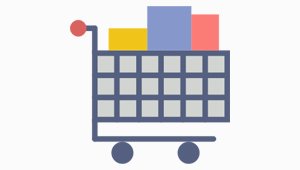 WooCommerce Compatible
Our Pro Theme is compatible with WooCommerce.You can install WooCommerce plugin and setup your online store using this theme.
Features
Editorial Free
Editorial Pro
Archive Pages Layouts
1
4
Related Articles Layouts
1
2
Articlewave
Color MagazineX
Ogma Blog
Ogma News
Ogma
Color Magazine
News Portal Elementrix
Color Blog Dark
==1.3.8 : 2023-10-30 ==
-New: Dashboard UI changes.
-Imp: Customizer layout image improvement.
-Imp: Updated Freemius SDK version to 2.5.12.
Some design glitch fixed.
Menu description design added for primary menu.

== 1.3.7 : 2023-07-05 ==
-Imp: Updated Freemius SDK version to 2.5.10.

== 1.3.6 : 2022-11-25 ==
-New: Dark mode features.
-New: Menu description design.
-Imp: Freemius SDK version updated to 2.4.5

== 1.3.5 : 2022-09-08 ==
-Imp: Freemius SDK version updated to 2.4.5
-New: Block based widget design added.
-New: Block based tag dynamic hover color added.
-Fix: WP admin bar gap issue fixed in mobile devices.

== 1.3.4 : 2022-03-04 ==
-Imp: Updated Freemius sdk.

== 1.3.3 : 2022-01-07 ==
-Imp: Font awesome version with added prefix at enqueuing.
-New: Switch option for block based widget editor.

== 1.3.2 : 2021-05-03 ==
-New: Archive content type for controlling the the_content() or the_excerpt().
-New: wpml:config.xml file.
-Fix: Google font list rendering by using json file in typography panel.
-Fix: Author box social icon and prev, next navigation design fix done.
-Fix: Some responsive bug fixed.
-Imp: Freemius wordpress sdk.
-Imp .pot file.
    

== 1.3.1 : 2021-01-21 ==
-New: featured slider widget "loop" option added.
-New: "starter:content" add theme support added.
-Fix: keyboard accessibility fixed.

== 1.3.0 : 2020-05-05 ==
-Imp: Welcome page with theme settings page.
-Fix: Process to getting image id.
-New: More social icons.
-Imp: Font awesome css in 4.7.0.

== 1.2.3 : 2020-03-03 ==
-Fix: Bug at breadcrumb items.

== 1.2.2 : 2020-02-02 ==
-Fix: Some escaping on the widget section.
-Fix: The code structure in various files.
-Imp: Vocabulary links with schema.org links in extras.php file.

== 1.2.1 : 2019-08-23 ==
-New: Skip links with show child menu by tab key.
-Fix: Post format content in archive layouts.
-Fix: Demo import content.
-Fix: Div structure at header layout content.
-Imp .pot file.

== 1.2.0 : 2019-01-09 ==
-New: Combine scripts file for better loading speed.
-New: API integration.
-New: Welcome Section.
-New: Multiple demo data.
-Fix: Used google fonts using API and removed unused encoded values.
-Fix: Changed the style of the upload field in widgets.
-Fix: Removed media uploader jquery.
-Fix: prettyphoto relation for only post gallery.
-Fix: Managed gallery slider transaction effect.
-Fix: Used minified CSS and js from all resources.

== 1.1.3 : 2018-02-02 ==
-New: 4th Header layout
-New: Some useful features in widget posts and top header section.
-New: Some layout icon in customizer panel.
-Fix: Managed the core file path.
-Fix: News Ticker layout bugs.
-Fix: Typography range slider.
-Fix: Metabox image path.

== 1.1.2 : 2017-01-08 ==
-Fix: Thumbnail size bugs at featured slider.
-Imp: Update import demo content.

== 1.1.1 : 2017-07-20 ==
-Fix: The code in various functions.
-Fix: Textarea escaping.
-Fix: Various minor bugs.
-Fix: Typography weight issue.

== 1.1.0 : 2017-08-01 ==
-Fix: Typography variants issue.
-Fix: Sticky sidebar issue for post layout 4.
-Fix: PostMessage on customizer preview.
-New: Used Selective refresh for several option.
-Fix: Several minor bugs.

== 1.0.9 : 2017-07-08 ==
-Fix: Some typography bugs.
-New: Make theme RTL ready.

== 1.0.8 :2017-06-07 ==
-Fix: Several typo.
-Fix: Some jquery issue at admin section.
-Fix: Escaping at several widgets files.

== 1.0.7 : 2017-03-29 ==
-Fix: Typography bug fixed.
-New: Header search auto focus added.

== 1.0.6 : 2017-03-22 ==
-Fix: Issue at widget file.
-Fix: Some typos.
-Imp: Changed the function about WooCommerce active plugin.
-Fix: Fix some CSS bugs.

== 1.0.5 : 2017-02-20 ==
-New: Added Header Sticky in header layout 2
-Fix: CSS bugs in footer and header.

== 1.0.4: 2017-02-10 ==
-Fix: Typos in several files.
-Fix: CSS bugs in many sections.
-Imp: Changed some function code.

== 1.0.3: 2017-06-26 ==
-Fix: CSS bugs in menu and default homepage.
-Fix: Some typos in functions.
-Fix: CSS bugs in many sections.

== 1.0.2: 2017-01-20 ==
-Fix: Google Fonts issue.
-Fix: several bugs.

== 1.0.1: 2017-01-14 ==
-Fix: Responsive bug fixes.
-New: Dynamic color option fixes.
-Fix: Minor typography fixes.
-Fix: Some minor CSS fixes.
-Imp: Screenshot Changed.

== 1.0.0:  2017-01-07==
-New: Initial release