6 Best LMS WordPress Plugins to Create E-learning Site
best lms WordPress plugins
Do you want to start an e-learning site in WordPress?
LMS is a software program that stands for Learning Management System. It helps you create, manage and sell online courses. These plugins listed here includes all the functionality needed to start an e-learning website.
Let's take a quick look at 6 best LMS WordPress Plugins to create an e-learning site. 
LearnDash
LearnDash is a premium WordPress LMS plugin best for creating an online website. It gives you full control of your website. With LearnDash, you can create and sell courses with ease and perfection. It also offers pre-built templates that can get your website quickly running. You can carry out your online transaction through PayPal, Stripe and WooCommerce payment methods.
Key Features:
Ad-ons ready
Drag and drop course builder
Powerful Quizzing engines
Built-in templates
Price: $159
Lifter LMS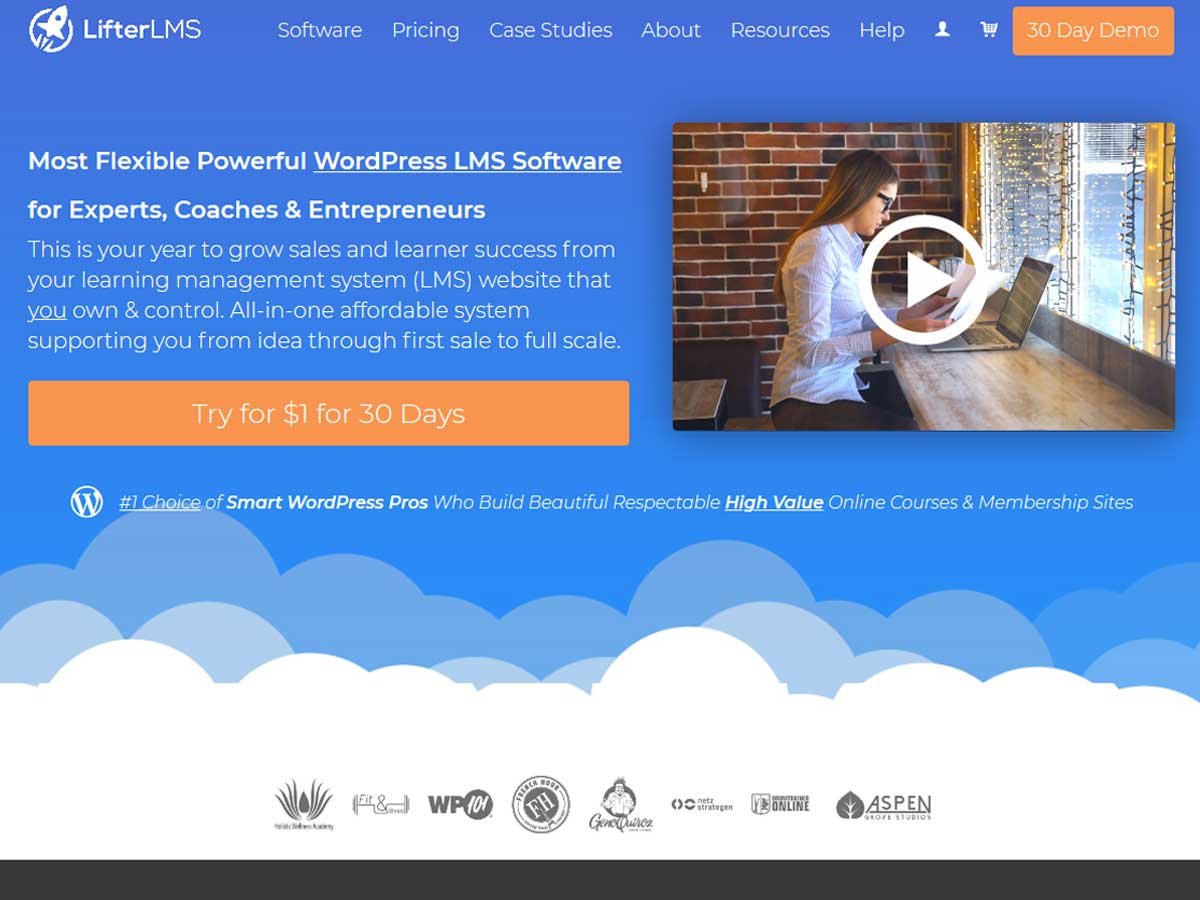 Lifter LMS is an ultimate WordPress plugin that has initiative and user friendly interference. It supports payment through paypal and other main payment gateways. This plugin lets you create unlimited courses with a drag-and-drop course builder. It is compatible with eCommerce plugin and can be systemized with other marketing tools, like MailChimp, membership etc. 
Key Features:
Unlimited customization
Drag and drop course builder
Email notification
Flexible payment option
Price: Free
WP courseware
WP courseware is another LMS WordPress plugin for selling educational courses online, and e-learning. It comes with drag and drop that helps you create engaging courses for your students. It allows you to create courses content with multi-media like video and audio. It also offers automated notification and email sending feature.
Key Features:
Drag and drop creation
Automated notification and emails
Customizable
Advanced payment option
Training resources
Content dripping option
Price: $129
Sensei
Sensei is one of the best LMS WordPress plugins created by Automattic. It is best for creating online courses, quizzes and e-learning websites. It features course analytics, question bank option, customizable and so on. It also allows you to grade your students and provides course certificates.
Key Features:
Buddypress integrated
Course certificates
Course analytics
Question bank option
Price: $129
LearnPress
LearnPres is a great WordPress plugin that allows you to create and sell online courses on your website. It comes with a setup wizard that helps you to easily install this plugin. It allows you to showcase all your courses on a single page. It is a best choice for creating unlimited courses, quizzes, lesson and questions. You can share, manage, and analyse statistic about the course you have created.
Key Features:
Certificated course
Prerequisite courses
Course review
Drag and Drop Builder
Wishlist
Add-ons available
Price: Free 
Tutor LMS
Tutor LMS is the best LMS WordPress plugin in existence so far. It is suitable for mobile learning, experiential learning, social learning, offline learning and collaborative learning as well.  With Tutor LMS, you can analyse course performance, preview courses, send email notification to your users. Furthermore, it comes with fronted course builder that allows you to create courses easily.
Certificate
course prerequisites
Email notification
Course preview
Advanced Quizzer
Fronted Course builder
Price: $149
Wrapping Up
To wrap up, these are the top 6 best LMS WordPress plugins to create e-learning sites. Hopefully, you find it helpful. You can follow us on Facebook and Twitter.
Do you want to recommend any LMS WordPress plugin? Please share in comment section below:
You might also want to read other informative plugin: