10+ Best Useful WordPress Calculator Plugins for Your Website (2020)
Are you thinking about putting a calculator on your WordPress website? Calculators are powerful online tools you can use to engage audiences and collect more leads through your website.
With WordPress, you can add a variety of calculators to your site to help your audience calculate prices, measurements, dates, form fields, and more.
We've hand-picked some of the best WordPress calculator plugins for the website in this article, so let's take a closer look.
Formidable Forms
Formidable Forms is a customizable and flexible form builder plugin with a variety of powerful calculator templates. Choose from a mortgage calculator, savings and investment calculator, car payment calculator, BMI calculator, and much more.
The plugin is free to download and use to create simple forms. But, if you want to create unique calculators like the ones mentioned above, you'll need to upgrade to a premium plan, which starts at $99 per year.
Calculated Fields Form
The Calculated Fields Form plugin lets you create a variety of finance, quote, date, booking cost, and health and fitness calculators with its built-in math logic. It's got a visual form builder that lets you add and customize the fields you need for your calculator. Also, other field types like drop-downs, checkboxes, and text fields that you can use to capture lead information.
It comes with five calculator templates already loaded into it, which you can then customize for your own purpose if you like. The plugin is free to use, and you can upgrade to the premium version if you want to add payment functionality to your calculator, starting at €49.99.
Responsive Mortgage Calculator
Responsive Mortgage Calculator is a great WordPress calculator plugin to use if you've got a real estate website. It comes with a sidebar widget and a shortcode you can use to add the calculator to any page or post on your WordPress website.
It's customizable, so you can brand it for your website and even dig into the CSS to change the calculator's appearance if you want.
WooCommerce Product Options and Price Calculation Formulas
This plugin lets you extend your WooCommerce store functionality with additional product options and price calculators. Use it to show, hide, or change product pricing based on customer selections, like estimated tax or shipping costs and shipping box sizes.
The calculator is customizable to let you add any calculation you'd like to appear in your WooCommerce store and help your customers make more informed decisions.
Repayment Calculator and Loan Application Form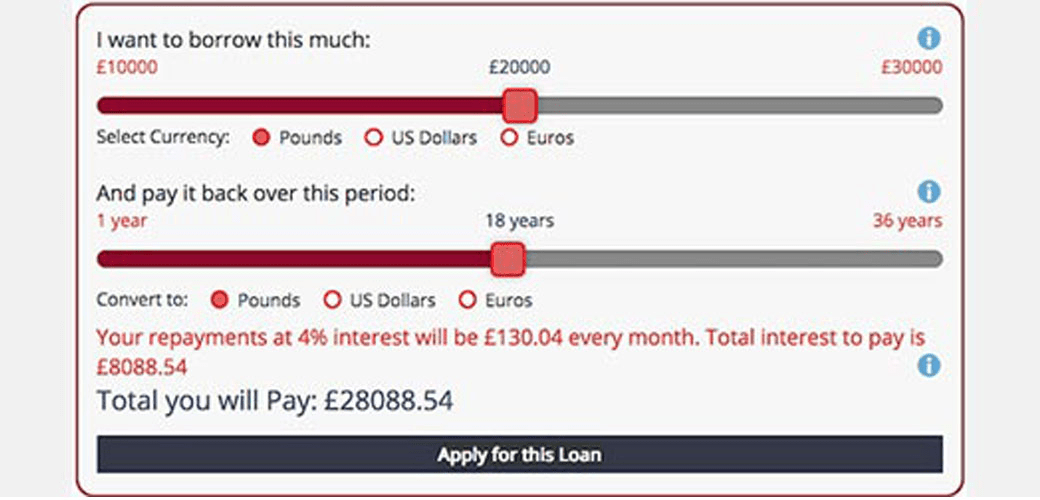 Use this calculator to help people calculate their loan repayments quickly and easily. Consider adding it to your site if you're in the finance or automotive industry. For example, if you run a personal finance blog, you could use it to help explain how much car loan costs or how long it'll take someone to pay off their car.
Additionally, You can customize the colors, borders, and backgrounds to match your website's branding, and use it for a variety of global currencies.
CC BMI Calculator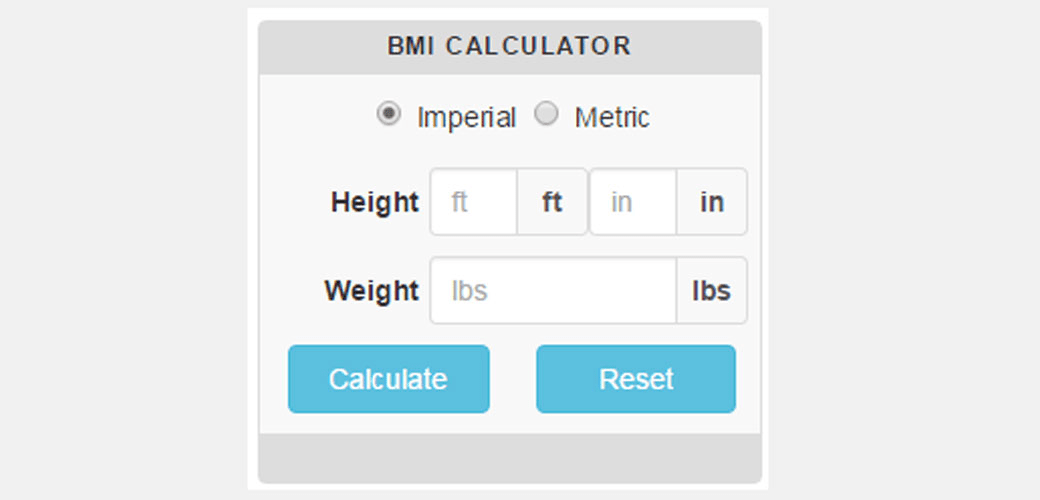 CC BMI Calculator is a simple body mass index (BMI) calculator perfect for fitness and wellness websites. Switch between the Imperial and Metric systems directly on the form and choose one to appear by default. Adding a link to the plugin developer's site unlocks formatting options for the BMI calculator to match your site branding if you like.
WPcalc
WPcalc is another option if you're looking for simple WordPress calculator plugins for your site. Customize the fields and options you'd like included, including the branding and formatting. The free version is full-featured but is only available for up to three sites at a time. To include WPcalc on more than three sites, integrate it with your email marketing software, or add the form after post content, you'll need to upgrade to the premium version, which starts at $25.
TimeZone Calculator
Use the TimeZone Calculator to figure out the time around the world. Choose the timezones to display after calculation and add on your WordPress site with the built-in widget or shortcode.
This calculator is useful if your site deals with people around the world. Also, you want to display your hours of operation. People can use it to calculate whether they should expect a response sooner or later.
Measurement Price Calculator
If you're running an online store with WooCommerce and ship different sized packages to customers – Measurement Price Calculator is the best WordPress calculator plugin. Use it to add different pricing options based on the measurements selected by the customer. In addition, it has two calculation options, one for quantity-based pricing and one for measurement-based pricing. The plugin integrates with WooCommerce themes, addons, and plugins.
WP Cost Calculator
The Cost Calculator free WordPress calculator plugin does exactly what it says it will: provide price estimations to site visitors. The free version lets you customize the calculator with range sliders, checkboxes, and quantity options. To integrate with WooCommerce, contact forms, or payment processors, you'll need the premium version, which starts at $29 for a single site.
Price Calculator with WPForms
WPForms is a flexible form plugin that lets you add product options and quantities to a form and show an estimated cost to site visitors. The Lite version of the form lets you add this price calculator to any form. On the other hand, the Basic level lets you connect it to your email marketing software,  like Constant Contact, for $79.99 a year.
At last, we hope this article helped you discover the right calculator for your WordPress website.  Add them to help deliver more useful information to your audience, boost engagement, and generate new leads for your site.