Common Mistakes Beginner's make when choosing a WordPress Themes
WordPress is one of the biggest content management systems used by over 45% of total websites on the Internet, as per W3Techs . As it gradually grows to higher levels over the years, so do its related products, like themes and plugins. In the context of themes, there are over 20,000 themes in total (Colorlib, 2023). With so many options, users, especially beginners, are bound to make mistakes while choosing WordPress themes. Hence, we have come up with some of the most common mistakes beginner's make when choosing a WordPress theme.
These mistakes are mostly common and often ignored by first-time users of WordPress. Furthermore, if you look at these points from the opposite perspective, these could well be the points to consider when choosing WordPress themes. Two birds with one article, isn't it? This article will not only cover the mistakes users are making but also help you if you are wondering how to choose the right WordPress theme for your website.
Let's get onto the track of avoiding mistakes when choosing the WordPress themes, shall we?
#Mistakes 1: Ignoring Responsiveness of the Theme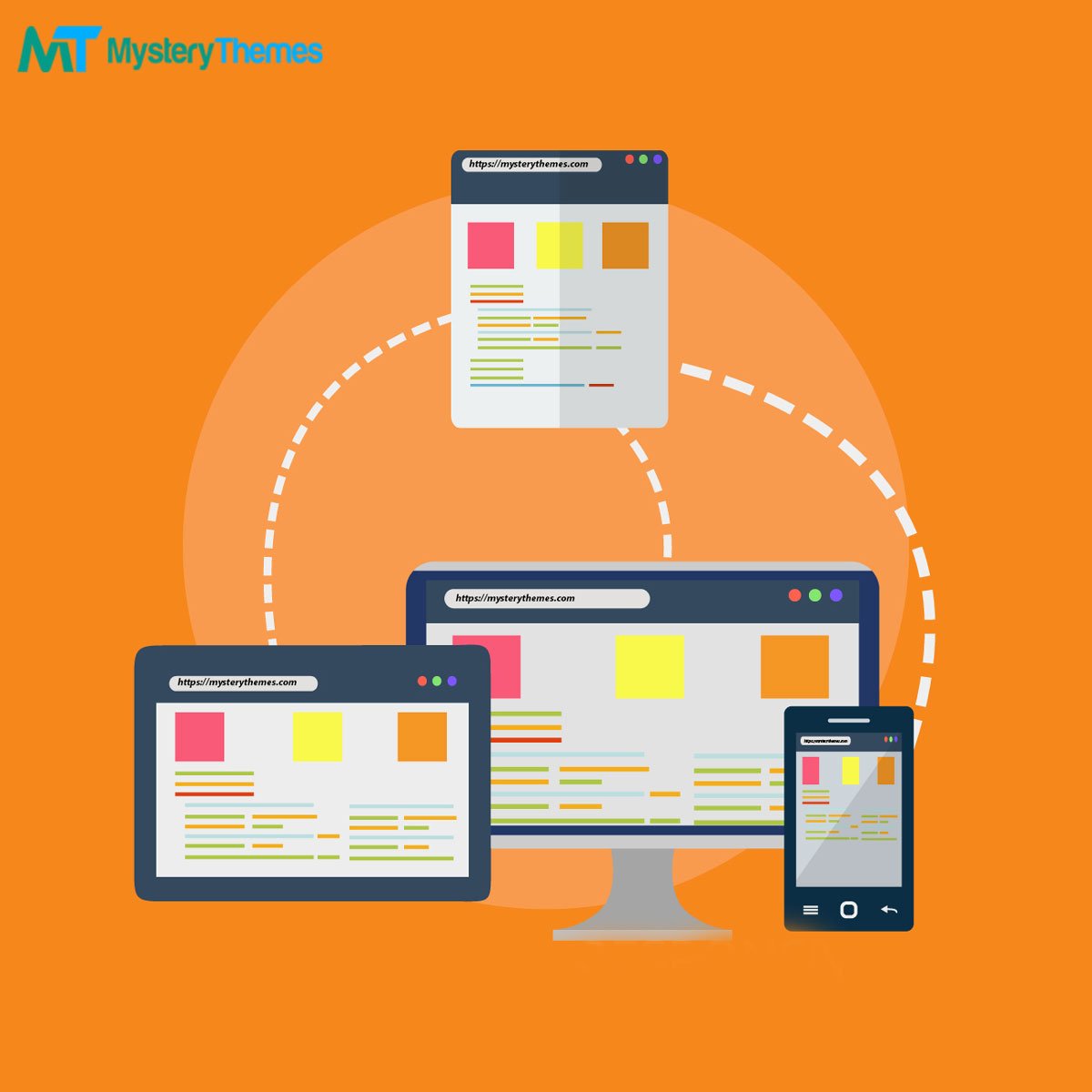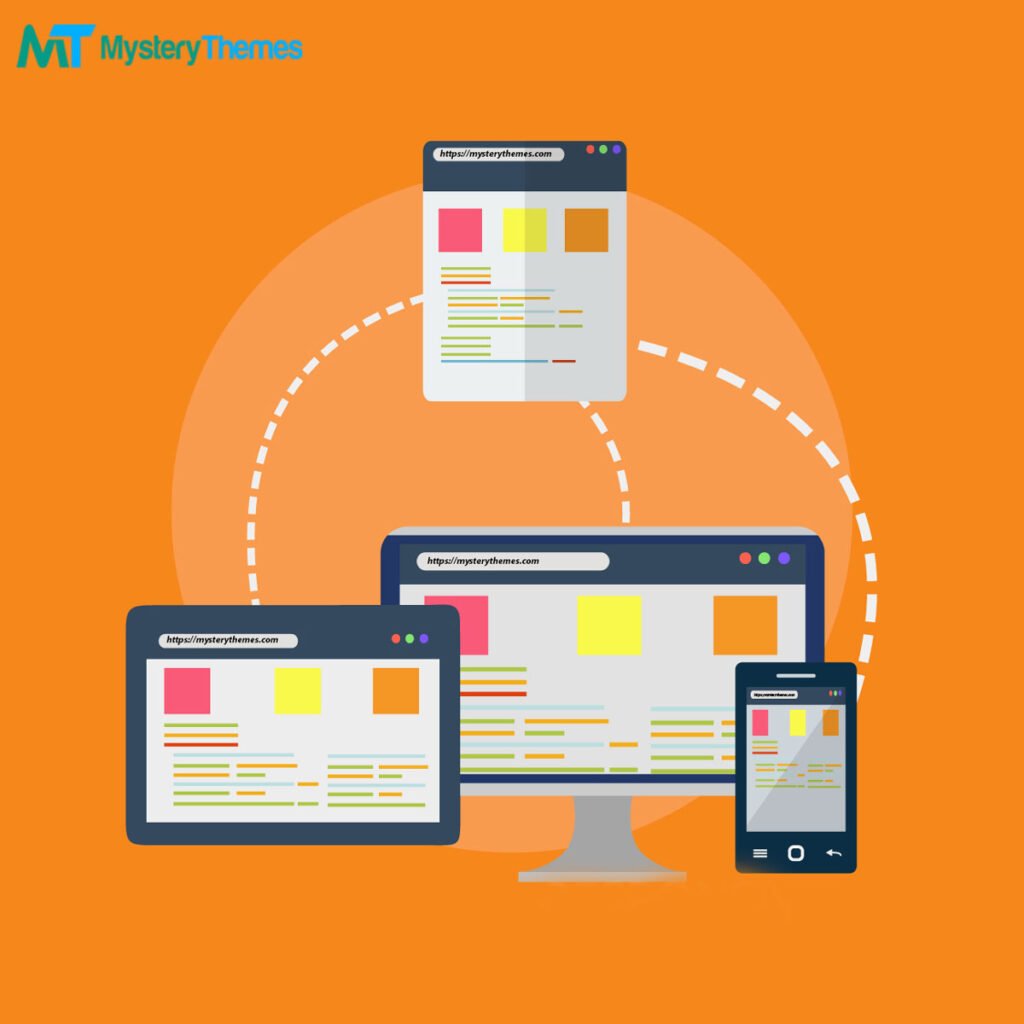 Let's be honest. In this multi-device technical world, not having a responsive website is a big no-no. A website must be responsive with respect to the device. In the context of WordPress, themes are the major factor in making websites responsive. So, choosing a WordPress theme that is responsive to multiple devices is very important for any website.
#Mistake 2: Choosing Style over Functionality
This is a mistake I have made myself, and I suggest everyone avoid this one. There is a saying, "Don't judge a book by its cover". This mistake perfectly fits the phrase. The theme should prioritize its functionality over the styles. It doesn't mean that you should completely avoid the Style option, style is another important factor, but after functionality, not before. Therefore, when selecting the beautiful WordPress theme, take a look at its functionality as well.
#Mistake 3: Overlooking Page Speed
Page Speed is one of the most important factors in context of search engine optimization (SEO). General users first sense of attraction at your website comes they feel that your website is fast to load the pages they are trying to surf. Even search engines look at the speed of your pages and use the results as a factor in ranking your website.
Choosing a high-speed WordPress theme is an equally essential factor. A fast and minimalist theme makes your website faster.
Check out our article on Fastest Theme in WordPress
#Mistake 4: Limited Customization Options
Okay, you have a theme that is highly responsive and fast. But if the customizations are very restricted and limited, Imagine not having the feasibility to make changes to widgets or menus, which are an integral part of any website. There are some themes that have restricted the customization ability of the user, and websites using those themes are almost similar. So, when choosing the WordPress theme, check the reviews and try the theme once before purchasing it to make sure they have freedom of customization.
Mistake #5: Incompatibility with Plugins
Plugins are another integral part of WordPress websites, alongside Themes. One of the most common mistakes beginner's make when choosing WordPress theme, is to ignore the plugin compatibility feature of the website. Furthermore, they help you add more functionality, security, and optimization to your website. Plugins like WooCommerce, WP Blog Post Layout, Yoast, etc. are used on numerous WordPress websites because of their functions.
So, every theme of your choice must be compatible with the multiple plugins so that you can perform better in search engine rankings and other factors.
Mistake #6: Lack of Updates and Support
This is one form of mistake that even experts make sometimes. When choosing a theme, it is very important to determine the activeness of the company in bringing its update and supporting their customers. Let's say you have a theme of the highest quality of that time that includes every feature and function you require and is highly attractive, making every user attracted to it like a moth to a flame. But they are not active in giving updates and don't provide efficient support to help you perform better.
In our ever-evolving world, not getting along is a foolish thing to do. Even in the context of the theme, there should be frequent updates regarding bugs and technical advancements. Moreover, a theme-developing company must also be highly active in providing top-notch support. Be sure to consider that.
Mistake #7: Poorly or Unclean Codes
Unclean codes are like a communicable disease. They could affect other functionality of the theme too. Mostly, Uncleanly-coded themes are developed by novice developers. If you have unclean or poorly written code in your theme, it could also affect the responsiveness, page speed, and SEO-friendliness of the website. Make sure the code is clean and highly utilized.
You can use a plugin like Theme Editor to check the code of the theme.
Mistake #8: Not checking the documentation when choosing a WordPress Theme
Documentation is another part of the theme that is very important. A good theme has good documentation. The documentation of a theme or any product tells you about the peculiar and general features of the theme. It also informs you about the features added in the pro-version of the theme and updates regarding the theme.
Be sure to check the theme's documentation before choosing a WordPress theme.
Mistake #9: Not Checking SEO Optimizations of the Theme
We've already talked about many things relative to search engine optimization (SEO), but you will need to check the whole SEO of that theme. As everyone knows, SEO is the most important factor for every website on the Internet, no matter the niche. A theme should also be highly SEO-optimized and search engine-friendly. Hence, when selecting the WordPress theme, make sure to check that it is SEO-optimized.
Mistake #10: Cross-Browser Compatibility
Some themes focus on a single browser in the mind like: Google Chrome, Opera GX, Mozilla Firefox, etc. There are many browsers used by multiple users, so your theme should be able to run easily and quickly. Make sure of this point when picking out your WordPress theme.
Mistake #11: Choosing WordPress Themes with Difficult Customization
There are lots of themes with there own learning curve, meaning getting used to a specific theme could take a certain amount of time. If the learning curve of a theme is higher than the user's capability, that theme is regarded as having difficult customization. Having difficult customization doesn't necessarily mean that the theme is bad in any way. It means that the customizer of that theme is made keeping certain things in mind.
But, make sure if you perfect that theme, you could have hundreds of possibilities when personalizing your website. Just make sure you don't choose a theme with extreme customization and that is less niche-friendly.
Mistake #12: Choosing Expensive Themes
A good theme is not always expensive. There are lots and lots of themes in the WordPress directory or in any other marketplace that are not expensive but are within a reasonable price range. Therefore, don't go overboard and buy expensive themes, hoping that they will be good. After some time, you could find a series of good themes within your budget and choose a WordPress theme accordingly.
Mistake #13: Selecting the WordPress theme that isn't compliant with WCAG 2.1 or translation-ready
Your website should be able to reach out to every user and audience, including those with different abilities or speaking different languages. WCAG 2.1 defines how to make web content more accessible to those who are differently abled. Choosing WordPress themes with Multilingual facilities and WCAG 2.1 compliance is important to reach more traffic across the globe.
Mistake #14: High Plugin Requirement
Compatibility with plugins is good, but demanding too many plugins cannot be considered better. If the theme of your choice signals you to add high plugins, it means that your chosen theme doesn't have proper functions or features whatsoever. Choose WordPress theme with fewer plugin requirements but high plugin compatibility so that, you can get the most out of both products.
Mistake #15: Choosing WordPress theme that is incompatible with current WordPress version
It is not wrong to say that every product should be up-to-date with its environment. WordPress provides an environment for every product in their catalog to function and run. And if the theme is not updated alongside WordPress, then you ought to choose another theme. Choose Theme compatible with WordPress's version also enables you to use other products, like plugins, addons, etc., on your site. So, make sure that your chosen theme is compatible with the WordPress version.
Conclusion
Considering all of the points, we can say that the theme with the most positives in all of them is the best WordPress theme on the Internet. But the main thing you have to know when choosing WordPress themes is to make sure they are made for you. Meaning, consider the needs of your business, your budgets, your targeted customers, and other essential factors, and find the ideal WordPress theme that matches them.
In the end, choosing the theme always depends on you, and we are just here to help you go down the right path. So, when choosing the WordPress themes, consider all of the points mentioned above and select extra wisely.
Read More: