How to Safely Change Theme in WordPress (Ultimate Guide)
Safely Change Theme in WordPress
Are you thinking of changing your WordPress theme?
It is super easy to change theme in WordPress. However, changing a theme is a risky process. There are many things you should take into consideration before and after you change your theme. When done improperly, changing a theme may cause loss of data and website traffic.
In this article, we'll cover how to safely change theme in WordPress.
Create a Full Backup 
We recommend you to create a full backup of your WordPress site before you change your theme. That way you can easily recover your website in case anything goes wrong. You can use UpdraftPlus  WordPress plugin to backup your website.
Select a WordPress Theme
After creating a backup of your website, it's time to select a beautiful WordPress theme that you want to install on your site. We strongly recommend you to select a responsive, SEO optimized as well as highly customizable theme. Make sure that theme is compatible with all plugin installed on your website.
Once you have selected the theme, install it on WordPress but don't activate it yet. We'll activate the theme after testing it on the staging website. Now, hover over the theme and click on the Live Preview button. This will allows you to preview a theme on your website without changing it.
Create Staging Site using WordPress Plugin
A staging site is an exact clone of your site that is not available in public. Any changes made in the staging site doesn't affect your live website. You can easily create a staging site using WP Stage plugin.
First of all, install a WP Stage plugin and activate it.
Go to the WP Staging and click on the Create New Staging Site button.
 Give a proper name to your staging site. This name will also be used as subdomain name for the staging website.
Now, click on the Start Cloning.
The staging process might take a couple of minutes. After, it's completion you can access the staging website via clicking on the link as shown in the image.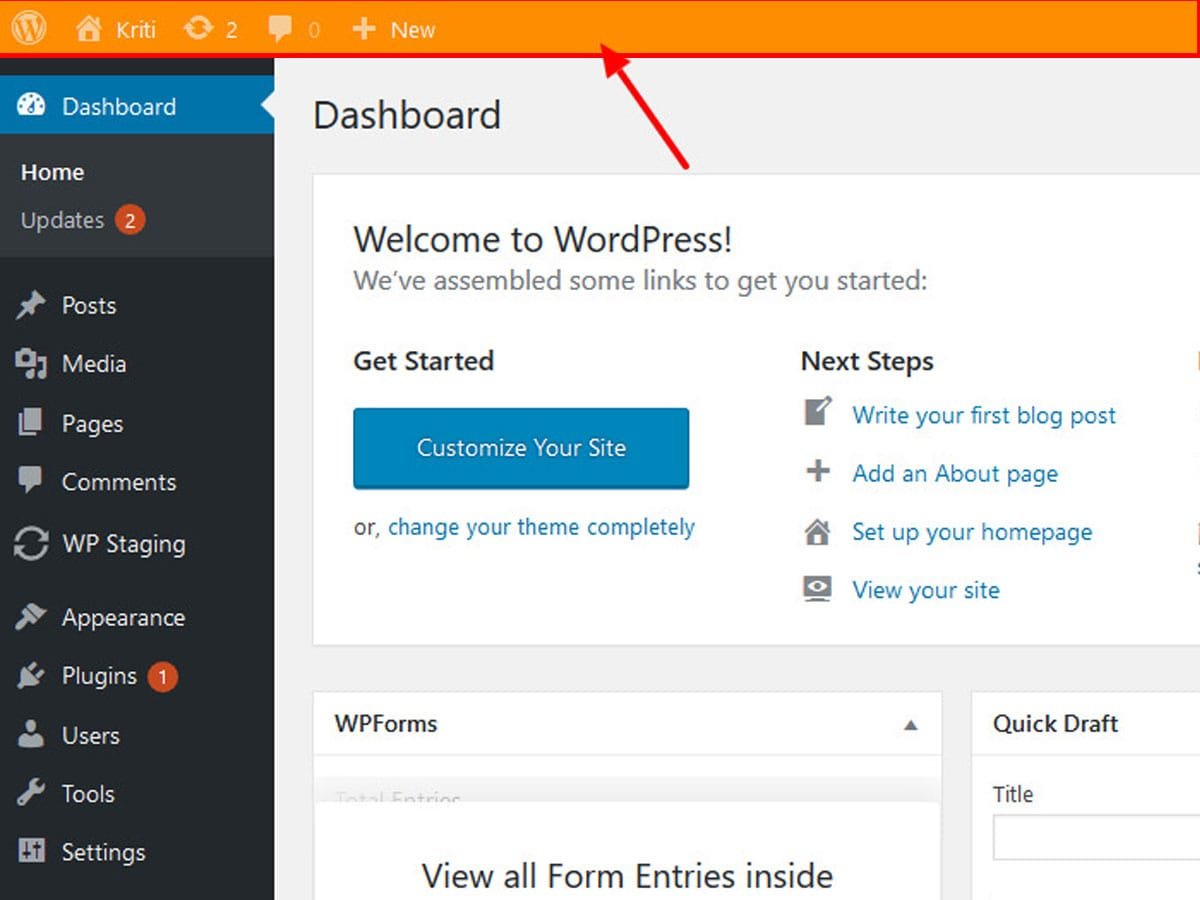 Testing your Theme on the Staging Website
In order to safely change theme in WordPress, you should test your theme on the staging website. It allows you to change the WordPress theme without going live. First of all, install and activate the theme. Then ensure that all the functionality and features are working. You should also check theme compatibility with all plugin installed on your website.
Enable WP Debug
Setting WP debug to true is an effective way to test your theme for error. It displays each PHP error caused by the theme on your website's front end. To do so, use FTP to open the wpconfig.php file and search for the wp debug within it. Then, set it to true.
define('WP_DEBUG', true);
Browser Compatibility Test 
To make sure that your website beautifully displays content in all major website, test compatibility in all browsers like Mozilla, Chrome and Safari. You can test the browser compatibility from browser stack
Responsive Test
The major web traffic comes from mobile devices. Thus, the responsive test should be on your priority list when it comes to safely change WordPress theme on your website. You can test the responsiveness of your website from responsinator.
Activate Theme on Live Website
After testing the selected theme on a staging website, it's time to active the theme on your live website. Navigate to Appearance>> Themes and click on the activate button. Now, you can customize the appearance of your website as per your need.
That's it!  You have changed WordPress theme without losing content.
Wrapping Up
To wrap up, you can safely change theme in WordPress by following the above-mentioned methods. If you find these articles helpful then don't forget to follow us on Facebook and Twitter.
You are most welcome to write your thoughts in the comment section below: