How to Turn Your Blog into a Membership Site with WordPress
Are you considering turning the blog you've created into a membership website using WordPress? If so, you wouldn't be the first. Having a members-only website comes with its own set of benefits and could be the answer to improving your lead generation, building brand loyalty, and increasing user engagement.
If you don't already know, a membership service requires users to sign up or pay a fee in order to gain access to its content. This means it brings together loyal customers who are willing to exchange their information while building a community of members you can tailor your content to.
Why should you create a membership site?
The idea of gated content isn't new and has been used to cater to a targeted audience and bring them services they'll enjoy. If you have a product or service that has value and you know people would sign up to access them, you might benefit from creating a membership site.
Do you already have a loyal following in your niche? That's the main way you're going to be able to grow your email list unless users stumble upon your content and decide they need to sign up. Subscription services like Netflix and Hulu don't have just one type of audience, yet still, manage to have millions of loyal subscribers.
You should create a membership site if you know you have content and services that your audience is willing to pay for. Having a paid subscription means that users get the full, uninterrupted which gives them a more streamlined and optimized UX, which will greatly improve your lead generation. If your marketing strategy isn't solid either, it'll be difficult to see the results you want and build your following.
What should you know before creating a membership site?
You can't go into creating your members-only site without knowing what it entails. Just like any business or subscription service, a lot of work goes into planning and creating content, marketing and promoting it to the right audience, and finally making sales. The best way to ensure that you're able to deliver is by researching your audience and making sure your content aligns with solving their problems and bringing them valuable content they enjoy.
Ask yourself these questions before making your membership site:
What are my goals?
Do I have the tools I need to make this successful?
What budget am I sticking by? Can I realistically stay within it?
What features must be included?
Can I purchase add-ons and integrations for extra features I might need?
Are these extra plugins I'll need to accommodate my membership site?
Once you've figured that out, you can start to install and set up MemberPress.
Install and set up MemberPress
MemberPress is an easy, versatile option when it comes to choosing a membership plugin to turn your blog into a gated site. It offers multiple payments methods, allows the selling of digital and physical goods, and lets you design pricing pages that correlate with your brand image and catch users' attention.
First, you need to create an account with WordPress. Then, based on your goals and budget, you need to pick a WordPress subscription that aligns with them. Consider which features you can't do without and must have so you know you'll have them once you buy your plan.
MemberPress comes with a few different options for pricing plans so it's easy to find the one that works for your business.
Once you choose the plan that's right for you, go to MemberPress and download the .zip file. From your WordPress dashboard, click on Plugins > Add New > Upload.
Select the file and click Install Now.
Then click Activate Plugin and your MemberPress plugin will be activated.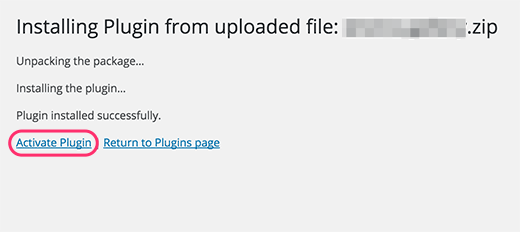 You should now be able to see a MemberPress menu option in the sidebar on your dashboard.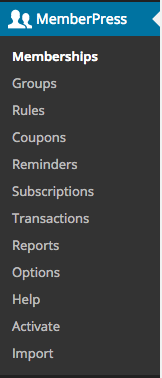 From the menu, click Options where you can configure the plugin's settings to your liking.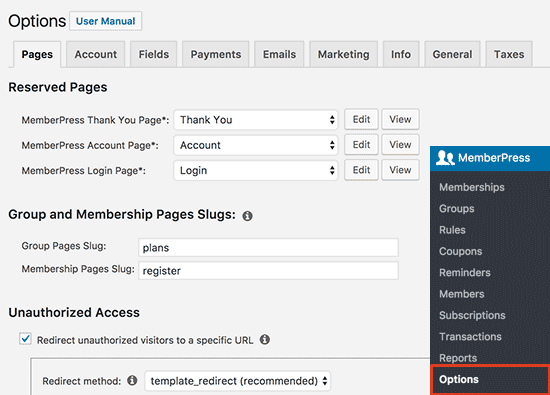 Your plugin is now set up and ready to roll.
Conclusion
Turning your blog into a membership site with WordPress is easy and doesn't require a ton of time, money, or resources. It's important that you pick a membership plugin that's right for you, and with MemberPress, you don't have to worry about having to code or how difficult it may be to set up. Doing so is simple and you'll find that the transition was even easier than you expected. How will you create your membership website?