Best Alternatives to WordPress for you in 2024
Okay, who hasn't heard of WordPress? If you want to create a website, WordPress may already be the right choice for you. With over 43% of the total internet's websites in its portfolio, WordPress is easily the most used CMS in the world. Due to its unlimited number of features and content management feasibility, it has been the choice of a wide range of website owners. But if, for some reason, you want to choose WordPress alternatives, we've got you covered here. We have accumulated the Best WordPress Alternatives for you in 2024 so that you can get started easily.
We all know that WordPress is the best open-source Content Management System (CMS) in the world. But what are the WordPress alternatives or other CMS that are equally good as WordPress? Well, there are many competitors that even WordPress might have to keep an eye on. These alternatives can create websites on par to wordpress sites. So, just buckle up and get ready to know some of the best alternatives to WordPress.
First, let us go through some of the basics of a content management system (CMS).
What is a content management system?
A content management system (CMS) as a whole is a type of system that allows its users to easily create websites and manage every piece of content on them. They also allow users to add their own creative touch to their website without requiring prior technical knowledge.
Nowadays, you can find lots and lots of CMS on the Internet, but seeing the sea of options, beginners might have problems choosing one that is right for them.
Let's check out some points on why CMS is a better option for you.
Key Features of Content Management Systems (CMS)
Some of the key advanced features given by CMS to aid you in making better websites are:
CMS allows users to create their websites with less technical knowledge. Having one only benefits you, but not having knowledge about web development languages like: HTML, CSS, PHP, etc. will not degrade your web development abilities.
You can easily grow your online business, with the help of CMS and keep up with the trend. CMS software is very scalable and feasible in terms of adding and customizing content on websites.
CMS secures your websites from viruses and other harmful malware and also keeps them away from spam.
A content management system keeps your website SEO optimized. It helps you rank better in the search engines so that you can gather more traffic for your site.
It also gives you a wide range of customization options. May it be for your whole website, a particular page, or content, CMS allows you to enhance your user experience and generate good reviews on the Internet.
Now, let's look at some of the WordPress alternatives that you won't regret choosing.
WIX: Best WordPress Alternative for Designing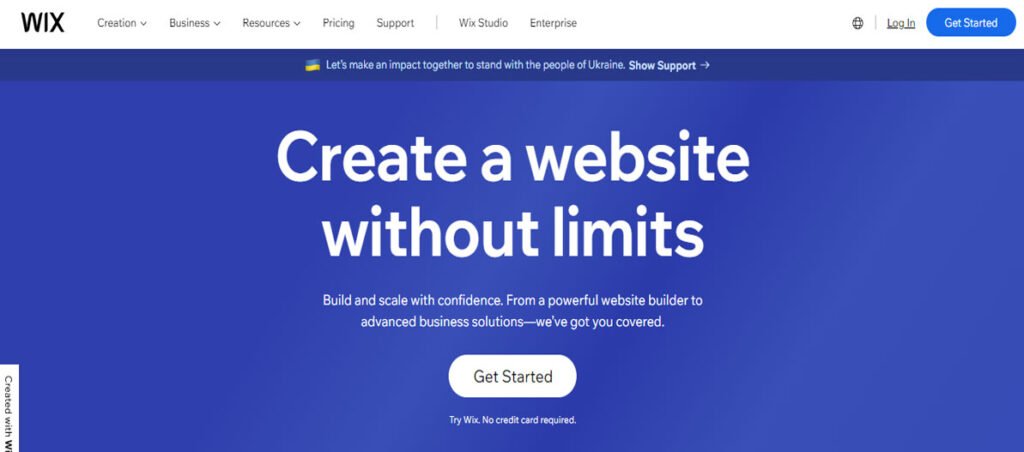 Wix is considered to be one of the best website builders on the Internet. With its beginner friendly approach and range of pricing options, from free plans to Business VIP plans. Wix provides it's users with a range of advanced features depending on their payment plan.
So, what are the pros and cons of choosing Wix instead of WordPress?
| Pros | Cons |
| --- | --- |
| Beginner Friendly Approach | Limited Customization feasibility in their templates. |
| 24/7 Customer Support and Callback | No support for HTML or CSS customization |
| Numerous pre-designed templates | Doesn't offer advanced SEO and marketing features |
| Drag-and-drop Editor for easy website creation | Not suited for big enterprises and businesses. |
Pros and Cons of Wix over WordPress
Who is Wix better for?
With that regard, Wix is a very powerful website builder if you want to create a website without having much technical knowledge and want to create a professional-looking website with additional functions. It is particularly suited for small business niches, entrepreneurs, and individuals who want to create a website for their professional or personal use.
JOOMLA: Best WordPress CMS alternatives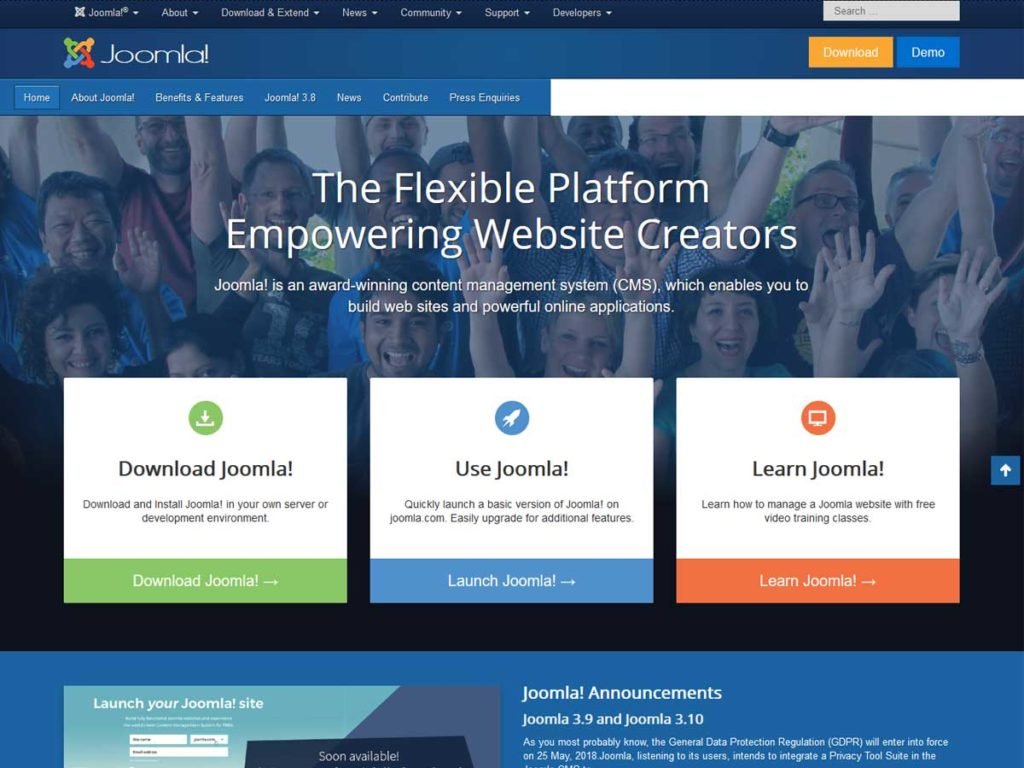 Launched two years after WordPress, i.e., in 2005, Joomla is as old as WordPress. Just like WordPress, Joomla is another open-source content management system. But they are quite similar in the context of the services provided. From a statistical point of view, Joomla handles over 3% of total websites on the Internet and holds over 5% of the market for content marketing systems. According to Google Trends, Joomla has been declining since 2010, when WordPress started to take over the Internet.
Here are the Pros and Cons of choosing Joomla over WordPress:
| Pros | Cons |
| --- | --- |
| Advanced User Management System | Non-beginner friendly setup options |
| Proper Community contents to learn about Joomla | Requires more technical knowledge for proper customization of the websites with extensions. |
| Multiple templates can be used for different pieces of content in the website. | Publishing blogs and contents are relatively harder than that of WordPress. |
| Developer friendly system | Takes more time to learn and get used to the features due to its larger learning curve. |
Pros and Cons of Joomla over WordPress
Who is Joomla better suited for?
Joomla, may have been underperforming in terms of user awareness and beginner compatibility, but once you get used to the features and system on Joomla, you can create the best-looking and most functional websites overall. Furthermore, if you are a technically driven individual, you can further utilize Joomla's features to take your website to the next level.
DRUPAL: Best Alternative to WordPress Content-Driven websites
Drupal is also another open-source WordPress alternative. It is also another well-suited alternative to WordPress if you are somehow bored of it. But Drupal is best known for its users who are trying to build complex websites. With a wide range of themes and plugins (modules in Drupal) , we can say that Drupal is both the best WordPress alternative and a competitor.
| Pros | Cons |
| --- | --- |
| Free to download and use. | Limited support forms, community and documentation |
| offers thousands of themes and plugins | Includes only standard blogging platform's functionality. |
| Very suited for highly complex and flexible systems | Less user-friendly than WordPress |
| E-commerce compatibility with Drupal Commerce | There is no large variety of pre-built themes and modules. |
Pros and Cons of Drupal over WordPress
Who is Drupal for?
Drupal holds 4% of the total Content Management System (CMS) market share. So, according to the stats, Drupal comes in at the third position, just after WordPress and Joomla. Drupal is better suited for tech-savvy individuals, high-end businesses, and enterprises that want a complex system to match their business.
SHOPIFY: Best WordPress Alternative for E-commerce sites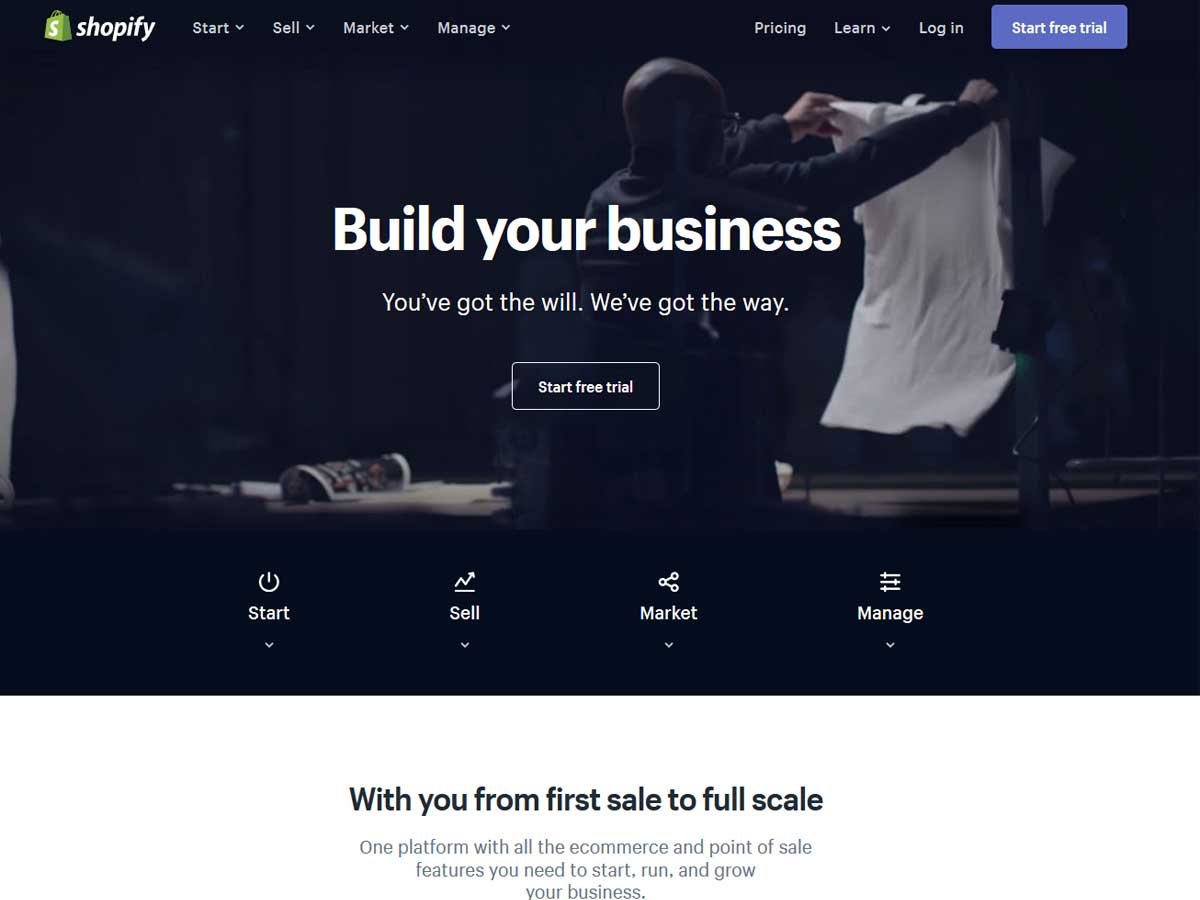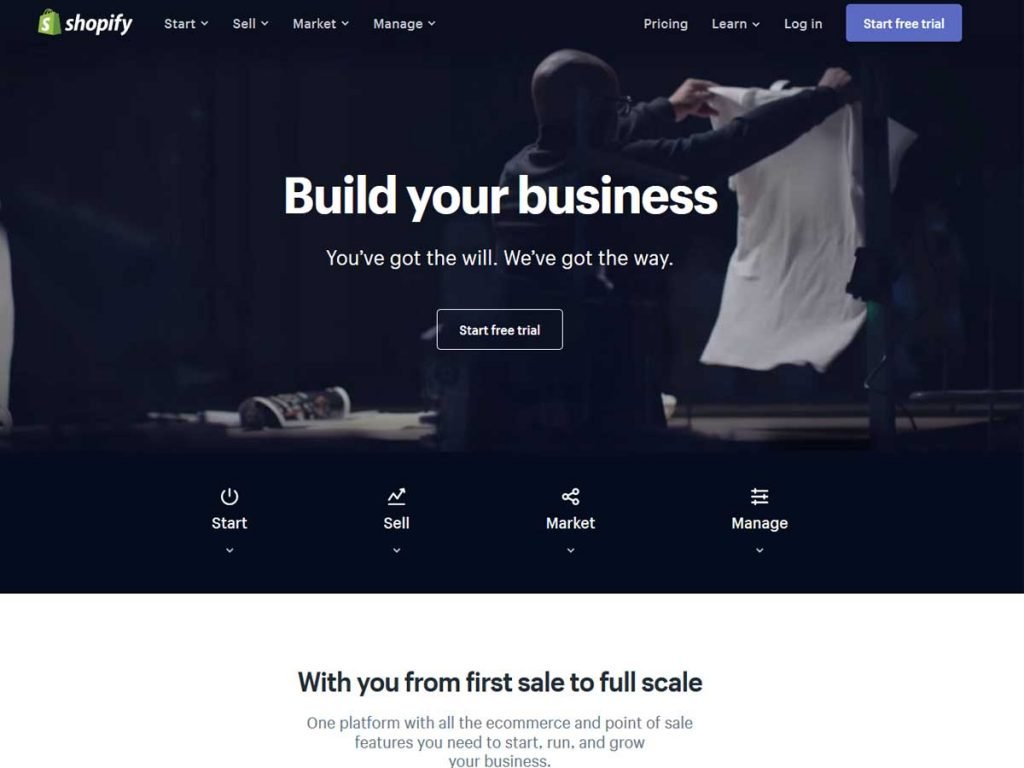 Shopify is now rising on the world at very high-rate, due to its incorporation with Artificial Intelligence (AI). According to Google Trends, Shopify is almost catching up with the WordPress these past 12 Months. Considered as one of the best e-commerce dedicated website building system, Shopify can be better options if your are opening an e-commerce store.
So, what are its pros and cons with respect to WordPress
| Pro | Cons |
| --- | --- |
| Faster Store Setup | Lesser variety of customization options |
| Built-In cybersecurity features | High charges for payment processing |
| Easy Order Management tools | Doesn't Support other type of contents |
Pro and Cons of Shopify over WordPress
Who makes the most use of Shopify?
Of course, the answer would be for those who want to create E-commerce website. With its best features like Shopify App, you can easily connect with you niche's customer and pretty fast too. No matter the type of ecommerce website you want to build, Shopify will make it easy for you and also assist you in marketing.
SQUARESPACE: Best WordPress Alternative for Content Creators and Influencers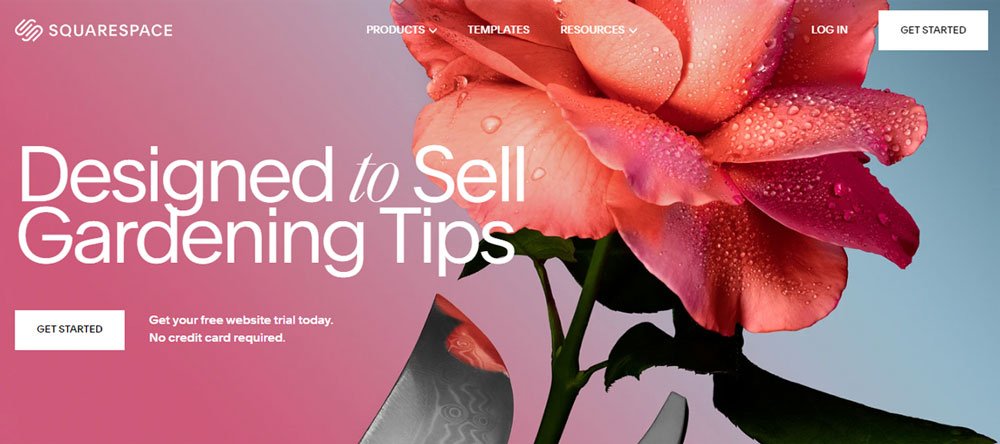 With aesthetically pleasing designs and market of thousands of stock photos, Squarespace is your go to if you want to create a blogging website. With various top-notch blogging tools at your repository, you can create high quality blogs that can generate high traffic for your website with Squarespace. Squarespace also offers you unlimited amount of storage.
So, what are its pros and cons with regards to WordPress?
| Pros | Cons |
| --- | --- |
| Offers Google Analytics with every plan. | Relatively expensive than WordPress |
| 24/7 customer support via live chat or email. | Less interactive design options |
| E-commerce website compatibility | Limited e-commerce features |
| Provides Unlimited storage | Users have to back up their site manually |
Pros and Cons of Squarespace over WordPress
Who is it for?
Typically, Squarespace is for those who want to create Blogs hoping to reach higher range of audience with its built in SEO features. Though you can create websites like: E-commerce, it is recommended to use other platforms, due to its limited features.
HUBSPOT: BEST WORDPRESS ALTERNATIVES FOR MARKETING AND SALES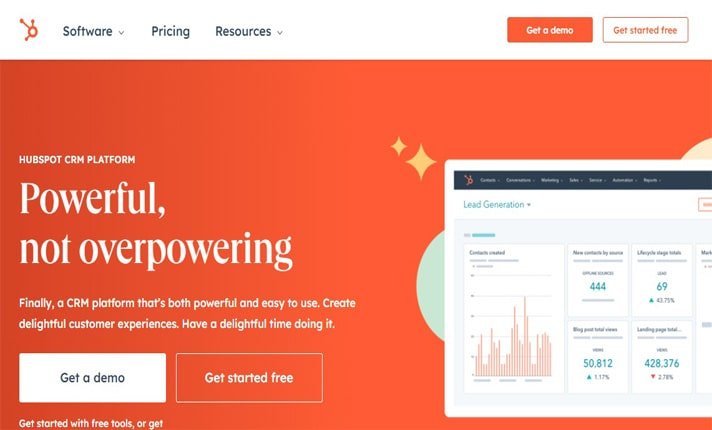 HubSpot is best suited for marketing and sales dedicated website. HubSpot, rather is an cloud-based customer relationship management (CRM) that helps businesses grow better with sales, services, marketing, and content management system (CMS).
Pros and Cons of HubSpot
| Pros | Cons |
| --- | --- |
| Enhance Personalization | Less amount of pre-built themes than that of WordPress |
| Secured and 24/7 Customer Support | Expensive than WordPress plans |
| Assistance of Artificial Intelligence for Content Creation | Requires for technical knowledge for better customization of the contents and tools. |
| Analysis tools for see how your website is working. | Doesn't include built-in e-commerce solution and implementation of third party resources can be difficult. |
Pros and Cons of HubSpot over WordPress
Who is HubSpot for, then?
HubSpot is a WordPress alternative created with Marketers and Developers in mind. It is all-in-one platform where you don't have to keep knowledge of numerous amount of add-ons and other third party resources. But, customization of themes in HubSpot takes a lot of time than WordPress. If you are marketer or any other Information and Technical field, HubSpot can be your go to platform.
BLOGGER: Best WordPress Alternative for Free Blogs
If you are into, you might have heard about Blogger at some time. Because it is one of the best Blog website building platform in the Internet. As like WordPress, you'll first have to spend some money to host your site(s). It is relatively easier to learn and get started than that of WordPress. Since the learning Blogger doesn't takes much time, you can start creating content for your website in matter of minutes.
Here are the good and bad aspects of Blogger when compared to WordPress:
| Pros | Cons |
| --- | --- |
| Very Easy to use and beginners friendly | No social media marketing tools |
| Free with no plans required for additional features | Templates of Bloggers doesn't have uniqueness and creativity |
| No technical knowledge required | No other niche website like: ecommerce compatible. |
Pros and Cons of Blogger over WordPress
Who is Blogger for?
As the name suggests, Blogger is the best WordPress alternative for blogging, and ironically, that's the end of the line. You do not have the required features to create other niche websites. But if you are just starting out, blogging can be an ideal platform for sharing content with a small community. So, this is not best suited for commercial purposes.
WEEBLY: One of the Best WordPress Alternatives for Beginners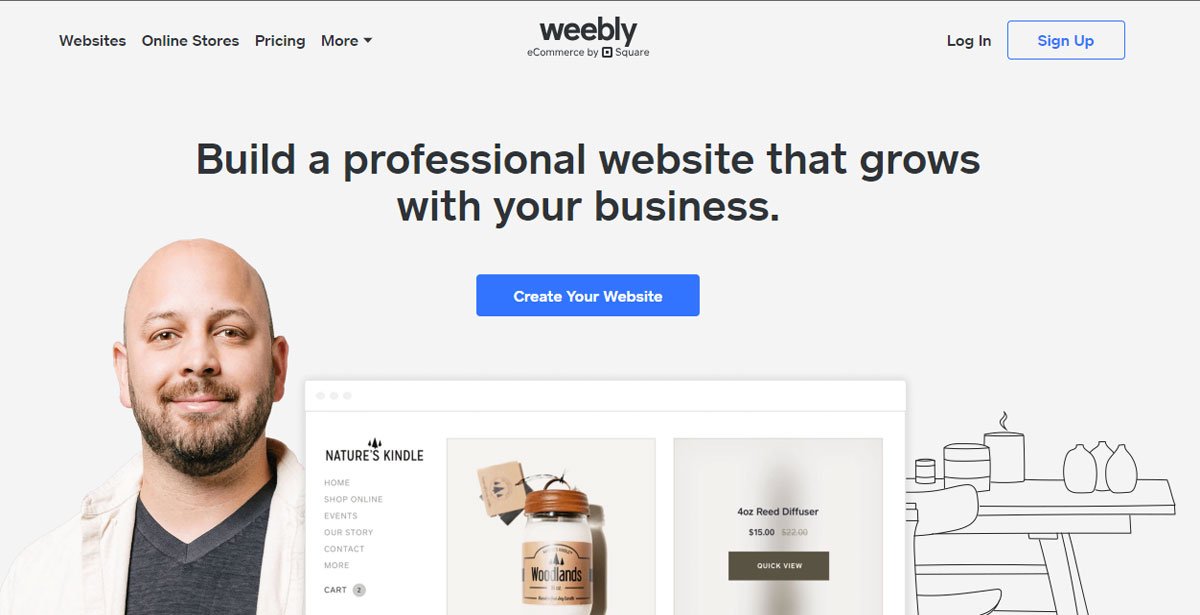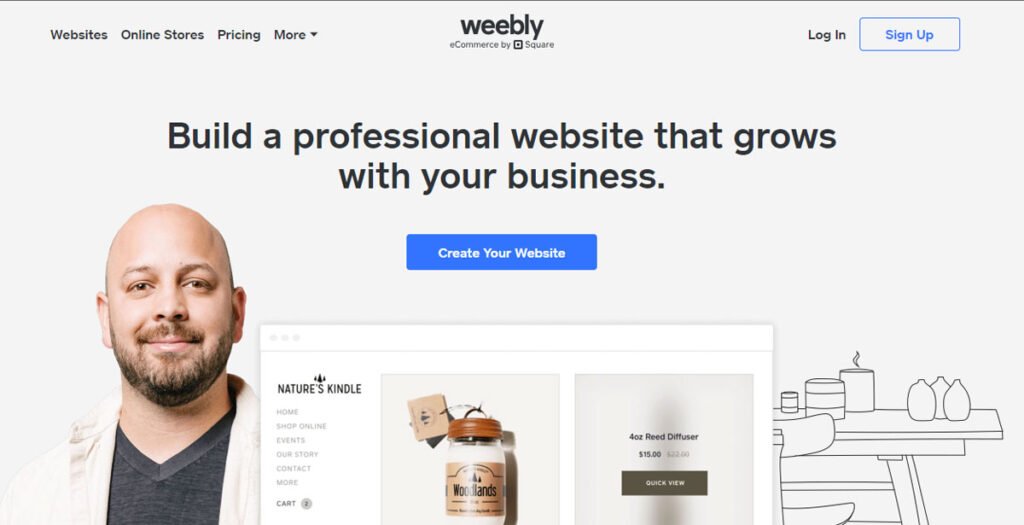 If you want to quickly create and launch your site in any niche, Weebly is a good option to consider. Weebly is known for its beginner-friendly platform that can support every type of website, like an online store, marketing, any other type of blog, and many more. Even the free plan includes Online Store compatibility.
Here are the Pros and Cons of Weebly with respect to WordPress
| Pros | Cons |
| --- | --- |
| Beginner friendly and easy to use | Ads on Free Plan |
| Built-in hosting platforms with security and storage features | Only users of premium plans can get customer support via phone |
| Strong e-commerce features | Only built-in SEO basic tools. |
| Themes can be switched at any time for your website. | Less themes option with less customization facility. |
Pros and Cons of Weebly over WordPress.
So, Who is Weebly for?
Weebly is your go-to website, if you want to easily and quickly create website for even incomes generation. But if you want to create a scalable website to continuously growing your business, WordPress or other CMS platforms can be better options. Weebly is also best suited if you want to create e-commerce website where you have unlimited product listing facilities.
---
Conclusion
Having said all that, there are various impressive platforms or WordPress alternatives that you can choose from, but WordPress is an all-in-one platform. With possibly the biggest website community for Content Management systems, you can create any type of website in any niche that suits you. WordPress being an open-source content management system is like the cherry on top. You can implement hundreds and thousands of themes and plugins created by third-party organizations or companies with their own vision and creativity of how a website should look or function.
Choosing other platforms requires you to determine the type of website you want to create, depending on your business. You will need to be careful while choosing such platforms; some may not be well suited for your website type, like Shopify, which is not applicable for a blogging website.
If you love this article, you can read more of our content here: