Best Popular Free WordPress Plugins 2023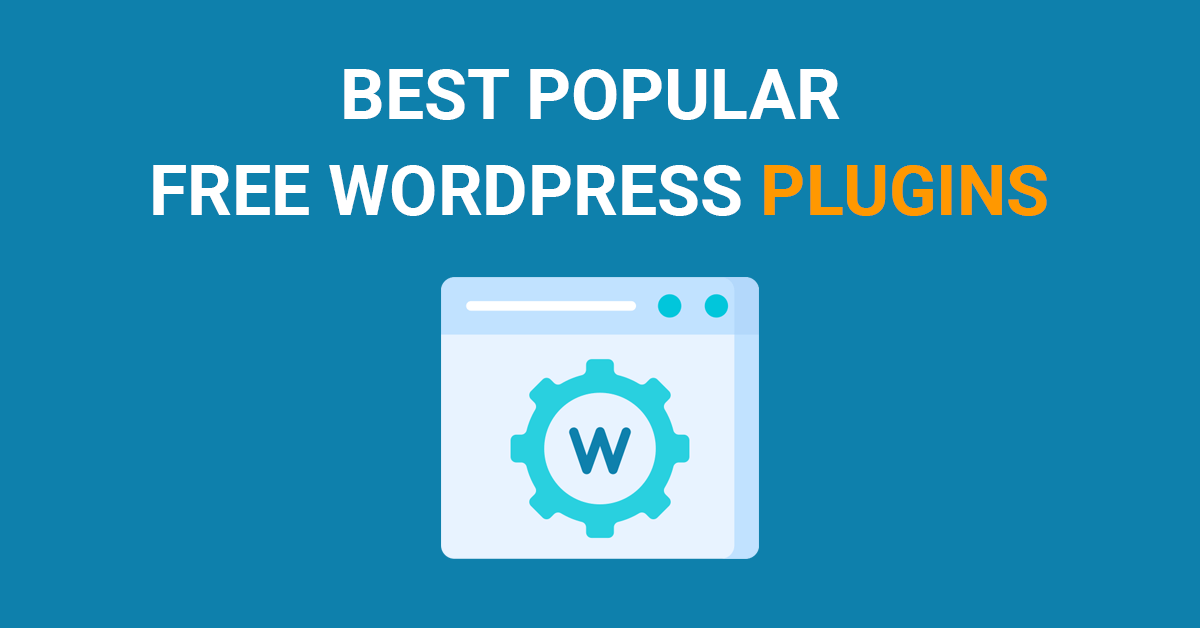 Why should you use WordPress plugins?
Have you ever wondered how a simple WordPress site can be turned into a powerhouse of features and functionalities? That's where WordPress plugins come in—small software programs that can be easily installed and activated to extend the capabilities of your website. Why should you use plugins, you may ask? By using the best plugins for WordPress, you can add new features, optimize your website for search engines, improve the loading speed, enhance security, and so much more! In a nutshell, plugins allow you to scale your website without the need for advanced coding skills.
Basically, the best WordPress plugins can help your websites get integrated with such types of features that, in a normal, manually developed website, it would take them hours or even days to integrate such systems. Be it for entrepreneurship, marketing, educational, blogging or any other sector, you will need the best plugins for your website, and if they are free, the better.
But before we go any further, let's check out some key things we need to consider before choosing our ideal plugins.
---
Learn how to install plugins on your WordPress website.
---
Key things to note down before choosing your WordPress plugins:
Active Installations: Active installations denote the popularity as well as the quality of the plugins. Be sure to check how many installations the plugins have before downloading.
Rating and Review: User reviews and ratings are key to choosing any product, even in the case of plugins. User reviews and ratings show the satisfaction of users after using the plugins.
Pricing: If it is not in your budget, you should not consider it. The best plugins always have budget-friendly pricing so that every website owner can use them.
Documentation and Support: Be sure to check the documentation, Frequently Asked Questions (FAQs), and Customer support availability before downloading or purchasing the plugins.
Your needs are the crucial factor you will need to consider before choosing any plugins. You won't be using the WooCommerce plugin if you are not going to open a digital store, will you? So, first determine what's right for you and choose your plugins. We have mentioned some of the best WordPress plugins that are a must for your WordPress site for performance, functionality, and SEO-friendly purposes.
---
PS: Many plugins mentioned here are freemium products. You can use the products freely, but there will be a premium version for more utilization of that plugin.
---
So, without further ado, let's check out the most Popular and Free WordPress themes in 2023.
Here are the most Popular WordPress Plugins of 2023:
AKISMET
Akismet is one of the most popular anti-spam WordPress plugins. This plugin is very reliable when it comes to detecting spam, especially spam comments in your blog post. Akismet filters your spam comment and also presents a report for filtered spam. This plugin makes sure that you don't have to see those digital vermin on your website.
Active Installations: 5+ Millions
Ratings: 4.5/5
Major Features:
Automatically filters out comments that look like spam.
A Discard Feature that blocks spam, saves you disk space, and speeds up your site.
Users (Moderators) can see the number of approved comments for each user.
MAINTENANCE NOTICE
Code Vibrant's Maintenance Notice: The WordPress plugin allows you to put the maintenance notice on your website. This plugin assists you in showing that your website is in maintenance mode without actually showing the broker site to the users. The Maintenance Notice plugin additionally has the option to add a "Coming Soon" page for an upcoming website with real-time date and countdown timer settings. You can fully customize your notice with options to add social media icons, a variety of colors, countdown timers, and many more.
Active Installations: 600+
Ratings: None
Major Features:
Fully Customizable (change colors, texts, and backgrounds)
Login Form Field
Responsive Design
Options to add Social Media Icons 
Background Overlay 
Works with any WordPress Themes
Countdown timer 
---
WOOCOMMERCE
WooCommerce is a free eCommerce WordPress plugin that allows you to sell anything beautifully. Built to integrate seamlessly with WordPress, WooCommerce is the world's favorite eCommerce solution that gives both store owners and developers complete control. It has revolutionized e-commerce for WordPress. It took the more difficult aspects of creating and running an online store with WordPress and made it about as easy as humanly possible.
With endless flexibility and access to hundreds of free and premium WordPress extensions, WooCommerce now powers 20.2% of all WordPress websites and 8.2% of all websites all over the World.
According to Colorlib, there are over 163.5 Million WooCommerce stores online. You don't have to give it a second thought to choose WooCommerce over any other e-commerce platform in WordPress.
Active Installations: 5+ Millions
Ratings: 4.5/5
Major Features:
Quick Pages Customization Function with Product blocks
Freedom in choosing your payment gateway with 100+ payment gateways
Highly SEO-optimized platforms to rise at the top of the SERPs.
ELEMENTOR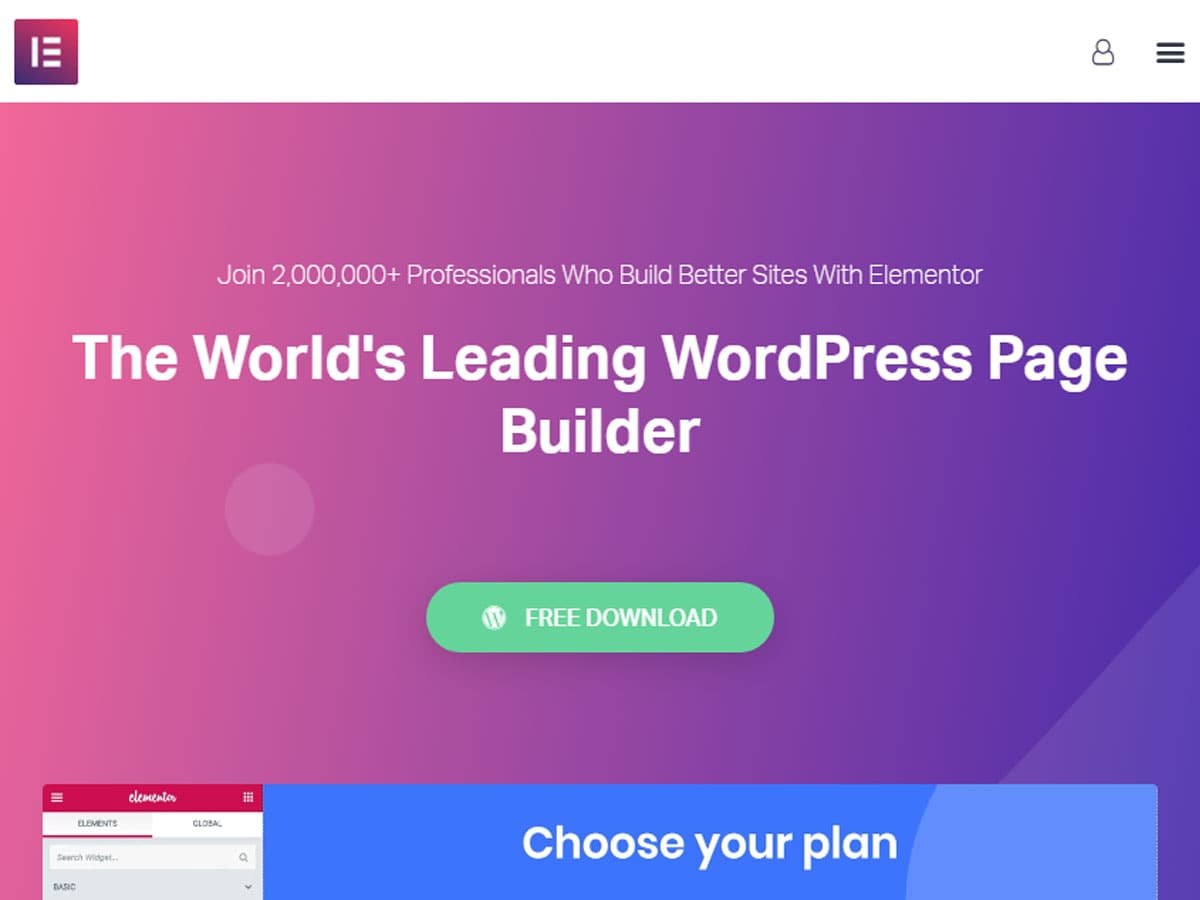 Elementor beats all it's competitors when it comes to page building. With its drag-and-drop editor, Elementor can create your website's page, whether it be the homepage or any other page, easily.
One of the best WordPress plugins when it comes to website building With its robust design features, users can create unique, jaw-dropping websites. The user can freely adjust every element's spacing, positioning, padding, and margins however they want. It is also the leading choice of WordPress users all around the world, with over 5 million active users.
Active Installations: 5+ Millions
Ratings: 4.5/5
Major Features:
Built-in Web Hosting powered by Google
100+ Starter templates for beginners
Blazing Fast Loading Speed
---
CONTACT FORM 7

Contact Form 7 is a very simple, free, handy, and best WordPress plugin for creating different types of contact forms and giving them names. The addition of boxes can be done as required. There is no need for special CSS coding.
Having a contact form or contact page is a ranking signal because a site without a contact page is not a good idea. This free WordPress plugin makes it extremely easy to integrate a contact form into a blog.
Active Installations: 5+ Millions 
Ratings:  4/5
Major Features:
Works almost in every WordPress theme.
With Captcha support, spam form submissions are completely avoided.
There are no paid-upgrades available, so it is completely free
---
JETPACK
Jetpack is a free plugin that simplifies managing WordPress sites by giving users visitor stats, security services, speeding up images, and helping them get more traffic
Users don't need to install dozens of other plugins to add different features to their websites. Jetpack's stats modules let us see how many people visit the website, which blog post is the most popular, what people are searching for, and a lot more.
It contains a subscriber widget as well. The related posts module lets the user display other related posts from the blog at the bottom of their blog post.
Jetpack also protects the user's website against brute-force attacks and unauthorized logins. It also monitors the user's website for downtime and keeps the user's plugins updated.
Active Installations: 5+ Millions 
Ratings: 4/5
Major Features:
Automatically performs malware and security scans with One-click fix option
Automatically updates individual plugins for easy site maintenance and management.
Integrated with the AI Assistant, hence making it easier for Content proofreading and review.
YOAST SEO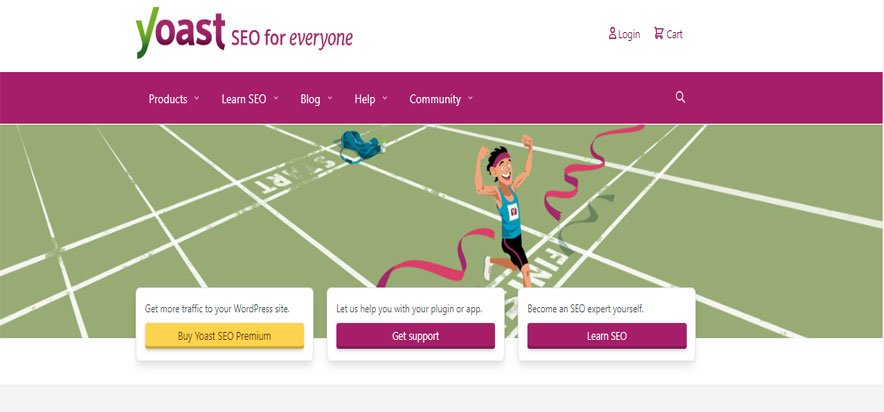 WordPress SEO by Yoast is a free WordPress plugin that allows users to easily optimize their website for search engines.
There are a bunch of SEO plugins out there, but this is definitely one of the best alternatives. It helps users write better content, and it consists of a fully optimized WordPress site.
Active Installations: 5+ Millions
Ratings:  5/5
Major Features:
in-depth SEO analysis for your content to make it perform better on the internet.
Title and Meta Description Templating is for better branding and SEO-friendly websites.
Faster loading time of your site due to new and unique way of handling data and media in WordPress
WP FORMS
Another contact form on our list, but one of the best and most powerful plugins in today's world. WP Form's user-friendly UI/UX and compatibility with WordPress themes are what make it the best Contact form plugin in the World.
Personally, one of the best features of this plugin for me would be the payment add-ons, especially how easy it is to connect to the world's leading payment platform, PayPal for both the commerce and standard versions.
Active Installations: 5+ Millions
Ratings:  5/5
Major Features:
Form building is made easy with the Drag and Drop Form Builder.
Start easily with pre-built form templates.
Allows to create Multi-Page Forms to improve user experience
---
WP BLOG POST LAYOUTS
If you are a blogger, you might know the pain of organizing your blogs in certain layouts that your readers will find easier to read. The management of text, images, and videos should be done in such a way that your content will still be fluent and easy to read. WP Blog Post Layouts are such a time saver in this scenario. This WordPress blog plugin is very useful to create layouts for WordPress blogs without any coding knowledge necessary. It also has several archive layout types: Masonry, Grid, and List, each with three different variations. Even with a comparatively low number of installations, this is comfortably one of the best WordPress blog plugins you can find.
Active Installations: 10,000+
Ratings:  4.5/5
Major Features: 
Highly Compatible with the Gutenberg Editor and Elementor PageBuilder. 
Multiple Archive Columns
Post Count Option
Content Length Setting Option 
Custom Typography Option 
Multiple Archive Layout Types (Grid, List and Masonry) and each with their three different variations. 
REALLY SIMPLE SSL
Really Simple SSL will automatically configure your website to use SSL to its fullest potential. It is a lightweight, simple design for WordPress websites to keep SSL performance optimized and leverage heavyweight security standards. Really Simple SSL also isolates the information exchange between other websites. It fully controls inbound and outbound data.
Really Simple SSL's features will be best practiced on WordPress grounds. But they have deliberately kept their features to a minimum so that it is lightweight.
Active Installations: 5+ Millions
Ratings: 5/5
Major Features:
Frequent Server Health Checkups
It notifies the user when it finds vulnerabilities in themes, plugins, or the core.
Migrates your website to HTTPS quickly and easily.
GOOGLE XML SITEMAPS
Google XML Sitemaps is a free WordPress plugin to generate a special XML sitemap that will help search engines like Google, Bing, Yahoo, and Ask.com better index a user's blog. It makes it easy for the crawlers to see the complete structure of the user's site and retrieve it more efficiently.
Active Installations: 1+ Millions
Ratings: 5/5
Major Features:
Quick and free XML, HTML, and RSS sitemap generators using the Google Sitemap Generator
Supports custom posts and taxonomies, which ensure all of your content is being indexed by search engines.
Supports every kind of WordPress-generated page as well as custom URLs
WORDFENCE SECURITY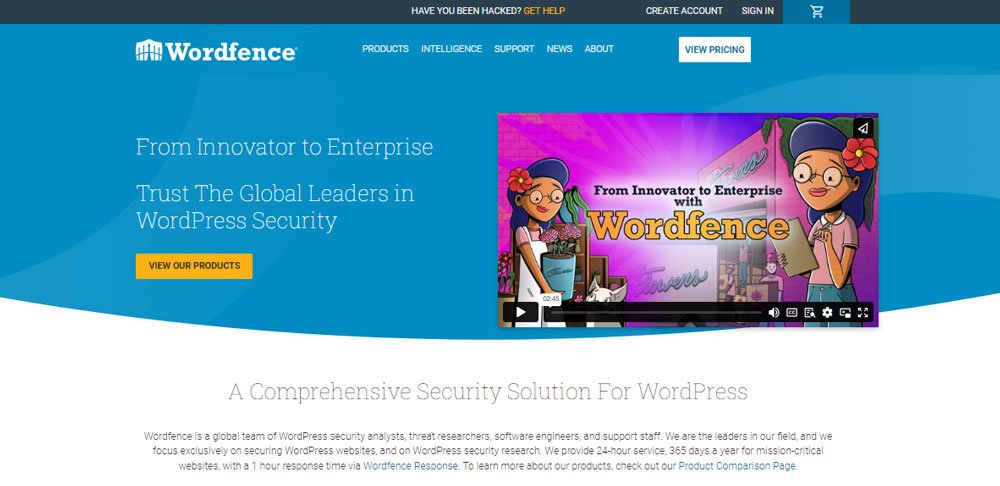 WordFence Security is a free enterprise-class security plugin that includes a firewall, virus scanning, real-time traffic with Geo-location, and more.
A house might have deadbolt, but that won't keep a thief from breaking in. Similarly, a WordPress site may be locked behind a slew of passwords, but that's not the best form of security.
To add security measures to a site, the WordFence Security plugin is used, which allows features like blocking malicious networks, scanning for vulnerabilities, monitoring various metrics that could make a site more open to attack, and much more.
Active Installations: 4+ Millions
Ratings: 4.5/5
Major Features::
Provides a comprehensive suite of security features for your website in real time.
Customer Support generally responds or takes action within an hour of the security incident.
It frequently updates and tracks newest firewall rules, malware signatures and malicious IP addresses it needs to keep your website safe
MONSTER INSIGHTS
Monster Insights is the most popular Google Analytics plugin for WordPress websites. It comes with analytical reports in the WordPress dashboard. According to the official website, Millions of small businesses and even the top companies like Microsoft, FedEx, Yelp, Bloomberg, and so on use these plugins to set up Google Analytics on their sites.
Monster Insights keeps all the Google Analytics updates, so you can always rest easy knowing that your website will be kept up-to-date with new features and updates.
Active Installations: 3+ Millions
Ratings: 4.5/5
Major Features:
real-time analysis of your website(s) to keep you up-to-date.
Easy E-commerce tracking 
Track the user's usage journeys, like which page they visited and how long they spent on your site.
WP SUPER CACHE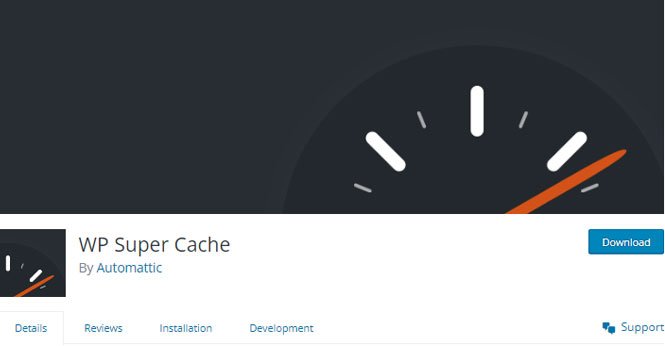 WP Super Cache is a free WordPress Plugin that produces static HTML files for a fast caching engine in WordPress.
For a fast and reliable website, Caching is done in WordPress. This WP Super Cache is more popular than others because it is easy to use and set up. Just install, activate, check a few boxes to configure the plugins, and we are pretty much good to go!
Active Installations: 1+ Millions
Ratings: 4.5/5
Major Features:
It creates duplicate pages and serves them to the user as static HTML files, enhancing website speed and functionality.
Highly increases SEO optimization in terms of page loading speed and responsiveness of your site.
UPDRAFTPLUS
UpdraftPlus WordPress Backup Plugin is a free plugin to backup and restore files easily. It performs complete backups, whether manual or scheduled (backups to S3, Dropbox, Google Drive, Rackspace, FTP, SFTP, email, and others), and restores with a single click.
Active Installations: 3+ Millions
Ratings: 5/5
Major Features:
It uses a smaller number of server resources and is faster than other plugins.
Allows automatic backup scheduling
Multisite/multi-network compatibility
REGENERATE THUMBNAILS
Regenerate Thumbnails is a free WordPress plugin that allows users to regenerate their thumbnails after changing the thumbnail sizes. This is very handy if we( users) have changed any of our thumbnail dimensions (via Settings->Media) after previously uploading images or have changed to a theme with different featured post image dimensions.
---
PS: Alex Mills, creator of Regenerate Thumbnails, passed away in February 2019. Since then, this plugin has been managed by Automattic (the WooCommerce and Jetpack plugin creators). We express our deepest condolences to Alex. May his soul rest in peace.
---
Active Installations: 1+ Millions
Ratings: 4.5/5
Major Features: 
Configures older upload thumbnails to have a new thumbnail size.
changes the size of an existing thumbnail.
Customizes the size of the thumbnails to your liking if you have recently changed your WordPress theme.
WOOCOMMERCE PDF INVOICES, PACKING SLIPS AND CREDIT NOTES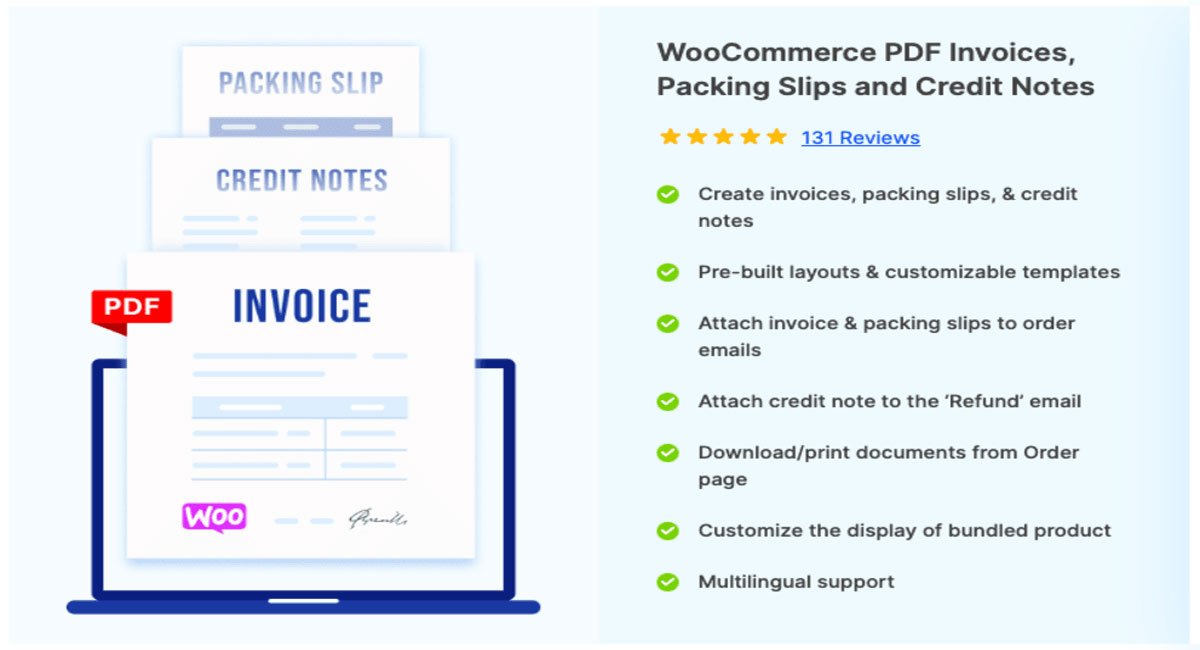 WooCommerce PDF Invoice Generator is a popular plugin for creating PDF invoices, credit notes, and packing slips automatically for your customers. This plugin comes with multiple awesome templates that allow you to create invoices instantly. You can use visual and code editors to personalize the templates that suit your store. The plugin lets you add a "pay now" link to an invoice that gives you the option to pay later in the WooCommerce checkout.
Active Installations: 50,000+
Ratings: 4.8/5
Major Features:
Generate invoices, packing slips, and credit notes automatically.

Allows store administrators to print invoices in bulk or individually.

Customize invoice numbers and add custom fields to invoices.

Add the Pay Now link to the invoice and enable the Pay Later option for customers.
In Conclusion: 
have discussed the best and most popular WordPress plugins of 2023; it's important to visualize how they can contribute to your website's success. By choosing the right plugins, you can enhance your website's functionality, improve SEO, boost security, optimize images, and integrate with social media and eCommerce platforms.
It is very important that your chosen plugins meet the demands and necessities of your website to make it more functional, feature-rich, and SEO-optimized. It is important to take note that choosing the wrong WordPress plugins for your sites can hinder your website's performance. You should also take note that WordPress websites also require the best themes to be integrated. A proper combination of both themes and plugins can make your website thrive in the WordPress world.
Some of the plugins here are our recommendations to our readers. These themes may not have garnered the fame and installations that they deserve, but they are highly functional and practical for your website.
So, take your time to research and choose the top WordPress plugins that will help your website thrive. After all, the right plugins can make a world of difference and take your website to the next level!
---
If you like this post, then you will absolutely love these: